Most mountain bikes today are hardtails, meaning they have suspension in the front, not in the rear. This style is common among mid-level and high end bikes. They are usually made from steel, aluminum or carbon fiber, accommodate 26" or 29" tires, and have flat handle bars with trigger or grip-type shifters. The frame size is determined by the length of the seat tube. The instructions below explain how to measure a hardtail mountain bike.
Frame Diagram
Measuring Instructions
1

Identify the top of the seat tube, where the seat clamp holds the seat post.

2

Identify the center of the bottom bracket (it's the axle that holds the crank arms together).

3

Measure the distance between the two points (C-T) - this is the length of the seat tube.

4

Record your measurement in both centimeters (cm) and inches (to the nearest half-inch).

5

Select your bike size from the drop-down on the right to see a rider height chart.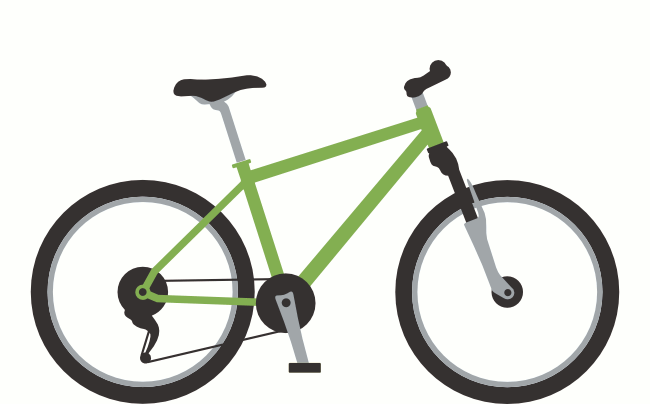 Hardtail Mountain Bike
Rider Charts
Once you know your bike's frame size, select it from the drop-down to see how tall riders should be to use this bike.
Notes
Center to Top (C-T) - This is the length of the seat tube, measured from the center of bottom bracket to top of the seat tube.
Metric (cm) - Road bikes are measured in centimeters.
---
Related: Best Electric Mountain Bikes
---