Overview of Co-op Cycles Electric Bikes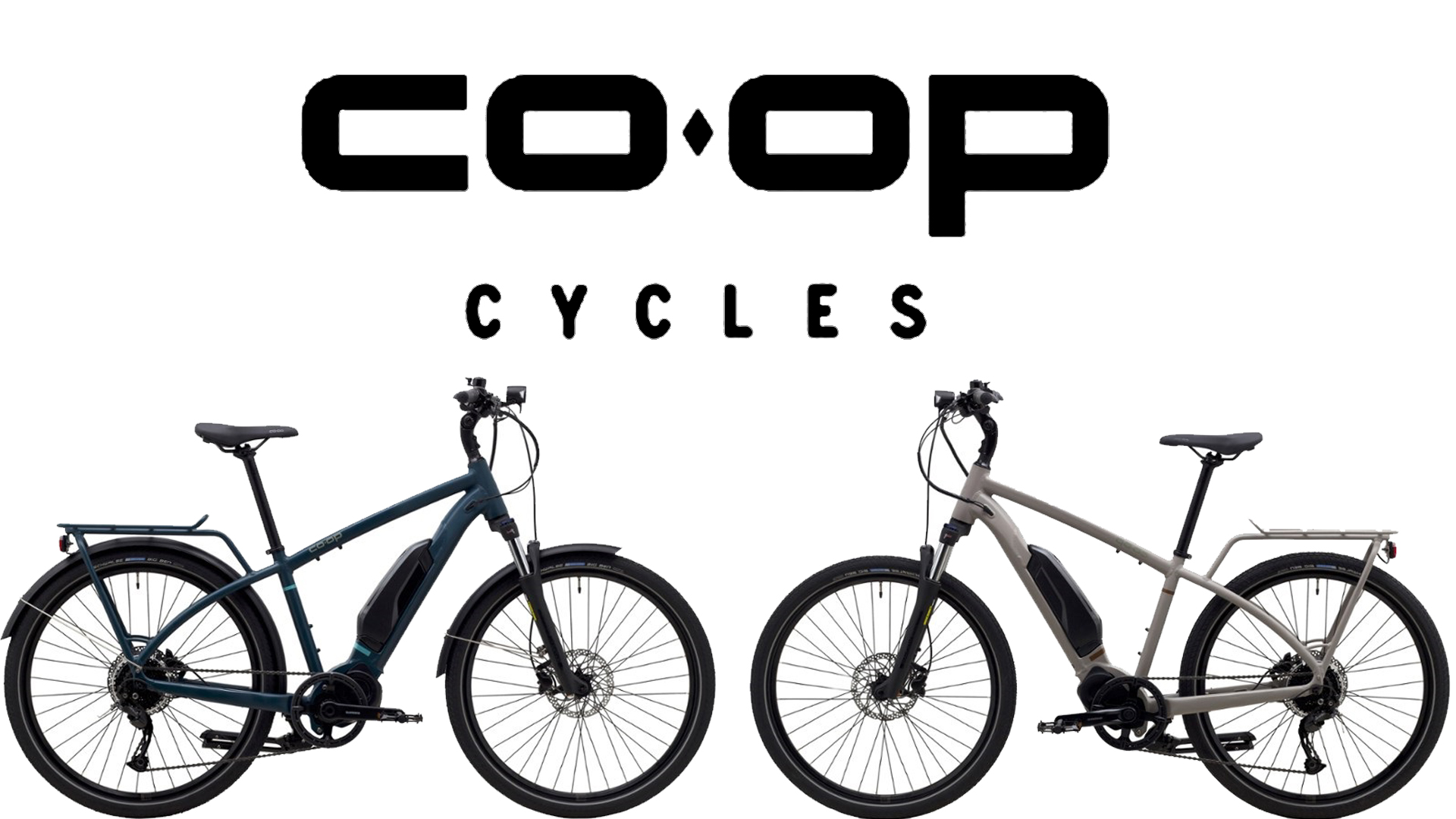 Co-op Cycles is a brand that indulges people from all walks of life to enjoy life outdoors. And that's exactly what their bikes embody. Stability in multiple settings is a highlight feature of the bicycles made by Co-op Cycles—an ideal companion wherever you go. 
Recreational Equipment Inc., or REI for short, is a business based in Kent, Washington, selling different brands of sporting goods, camping gear, clothing, and travel equipment. They also offer adventure-oriented vacations, courses, and services, and even make their own gear and apparel through REI Co-op and Co-op Cycles.
REI's origin story is just as alluring, if not inspiring, as every great company out there. It started in 1938 when 23 people got tired of spending a large amount of money to enjoy life outdoors. With that, they decided to establish a co-op securing quality equipment for outdoor enthusiasts. And at what cost? Only a dollar each. 
They started with an ice ax and 23 people. Today, the cooperative has grown to 20 million lifetime members, with nearly 15,000 employees and 168 locations in 39 states and the District of Columbia. That's what I call dedication.
Overview of Co-op Cycles Electric Bikes
---
Co-op Cycles believes that life lived outdoors is a life well-lived. But their concept of the outside isn't limited to untamed spaces.
It's about being in the presence of majestic trees, gushing rivers, breathtaking mountains, but also about taking your dog for a walk and even commuting to work. 
REI, Co-op Cycles' parent company, had previously launched a line of bicycles called Novara. Unfortunately, they needed to put it down in 2017 simply because it wasn't selling like hotcakes. Given its unclear association with REI, many considered it as an entry-level brand which hindered its sales.
Out with Novara, the company revealed its new in-house cycling brand called Co-op Cycles. REI made the move in response to its member-consumers' needs and sought to show that it is fully responsible for the brand. 
The move worked, so now, Co-op Cycles has 48 products that range from mountain bikes, city bikes, road bikes, and kids bikes in addition to their relatively strong following. Their electric bike line, which is their newest addition, was unveiled to the public just this September 2020.
What We Like About Co-op Cycles Electric Bikes
---
Co-op Cycles continues to deliver what their parent company has promised, which is providing affordable but good quality bikes to every individual. They even took it a step higher by adding the element of versatility on their bikes.
Even then, being affordable and versatile still wouldn't sweeten everybody's cup of coffee. Here is a list of the good and bad qualities of Co-op Cycles. 
Likes:
Co-op Cycles bring

premium quality components

without needing to bust your bank account. 

Its e-bikes also sport

mid-drive motors

that give it

stunning stability

during rides.

Co-op Cycles gives its customers the

option to choose from three sizes

, which includes a step-through variant. 

Its

rigid aluminum frame and large wheels

make the bikes suitable in urban and off-road settings. 
Points To Consider:
As of the moment, Co-op Cycles

only has two e-bike models available for purchase

.

While it can be used off-road, Co-op Cycles' e-bikes are mainly urban bikes. They have yet to design an e-bike meant for trailing. 
Popular Co-op Cycles E-Bike Models
---
While Co-op Cycles devotes itself to making bikes for adventurers, they currently only have two e-bike variants under their belt. The company is fairly new to the e-bike scene, but their track record has shown that they will not lag behind their competitors. Having said that, here are five of their best bikes.
Co-op Cycles CTY e2.1 Electric Bike

– MSRP: $1,799 – Its integrated rear rack can accommodate groceries, bags, equipment, and even kids under 59 lbs. Its Shimano e5000 motor is exceptional on city roads while packing enough power to overcome hilly terrain. The bike's Shimano hydraulic disc brakes give it astonishing stopping power. 

Co-op Cycles CTY e2.2 Electric Bike

– MSRP: $2,699 – An upgraded version of the CTY e2.1, it sports a more powerful motor and upgraded battery. Its Suntour front suspension allows you to have an exceptionally smooth ride, while its 27.5 inches wheels give you solid traction on concrete and dirt roads alike. 

Co-op Cycles CTY e1.1 Electric Bike

– MSRP: $1, 599 – Made with 6061 aluminum, the CTY e1.1 is one robust city ebike. It boasts a Shimano Altus 7-speed drivetrain and a 45 Nm Bafang rear hub motor. On top of that, you also get Tektro hydraulic disc brakes and a 450 Wh battery, so you're good to go wherever and whenever.
Co-op Cycles E-Bike Classes, Motors, and Batteries
---
It should be noted that REI Co-op's e-bikes are hindered by the fact that they're in the Class 1 category. The motors will give you a push until you reach 20 mph only. 
Once the bike exceeds that speed, the motor will deactivate, and you will have to proceed with your manual labor. But you don't necessarily need to have Hulk's leg power, as their bikes are very easy to pedal thanks to their Shimano drivetrain. 
In terms of range, Co-op's e-bikes are nothing to sneeze at as they have a 50-mile range for only a single charge.
Stability and Reliability
---
What makes Co-op's e-bikes so interesting is that they provide a wonderfully stable commuting platform for concrete roads. One aspect that contributes to this is that their wide wheels come with multi-surface treads that allow you to cruise dry concrete while retaining traction when it rains. 
Another superb feature of the e-bikes is that they come with Suntour suspension that has 75 mm of fork travel. This makes it terrific for smoothening out the ride when passing over speed bumps, potholes, and other irregularities you'll encounter in the road. 
There's no question that Co-op Cycles also offers some of the more reliable bikes in the market today. What makes it even more appealing is that they managed to squeeze in premium components while keeping the cost down. 
True to its pro-people stance, Co-op Cycles also ensures that their patrons get the most out of their bikes by allowing them to be at the center of the production and selling process. This results in stricter quality control and undercutting the prices of the competition.
You Might Also Ask
---
If you're looking for additional information, we have prepared this list to answer any of your potential questions about Co-op Cycles. 
Where is Co-op Cycles based? 
Co-op Cycles is based in Kent, Washington, where their parent company REI Co-op is headquartered. 
How can I buy Co-op Cycles e-bikes? 
You may choose to have your Co-op Cycles e-bike delivered to your home, or you may purchase it directly from their store closest to you. 
How can I avail the Co-op Cycles discount?
REI members get back a fixed amount on certain Co-op Cycles items as part of their member dividend. You can learn more about the membership benefits from their website. 
How many modes does the Co-op Cycles e-bike pedal assist have?
Co-op Cycles' e-bike has four modes of pedal assist—off, low, medium, and high.
Are Co-op Cycles e-bike waterproof? 
No, Co-op Cycles' e-bikes are not necessarily waterproof, but their LCD display and other components can resist rain and water splashes. However, to be on the safe side, avoid submerging or exposing your battery in water for long periods.
Bottom Line — Who Are Co-op Cycles E-Bikes For?
---
Co-op Cycles specifically targets a demographic composed of anybody who wants to get their first e-bike on a low budget. While the e-bikes can be used for mountain trails, they are still built with urban riding in mind. 
If you are looking for an affordable yet durable e-bike with plenty of premium hardware, then Co-op Cycles' e-bikes will not disappoint you. They are perfect for your daily commute while giving you the option to go on a mountain trail during weekends. 
What's more? If you find something wrong with your bike, you'll have free adjustments for one whole year starting the purchase date!
---
Facts
Co-op Bikes is owned by Recreational Equipment Incorporated, one of the best outdoor equipment retailers back in its founding days. Now REI became one of the largest and most successful outdoor equipment retailers in the world and even have their own products like the Co-op Bikes.
Co-op Bikes was established in 1938.
Co-op Bikes is based in Kent, Washington.
Co-op Bikes have Road, MTB, City, Kid's, Electric, and Adventure touring bikes.
Co-op Bikes are balanced between price and quality.
Co-op Bikes believe that "life lived outdoors is a life well-lived".
---
How it stacks against others