Haibike E-Bikes Brand Review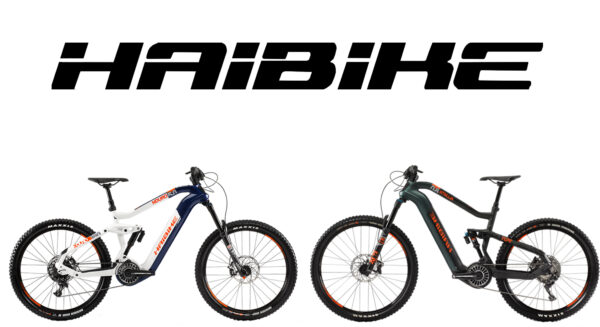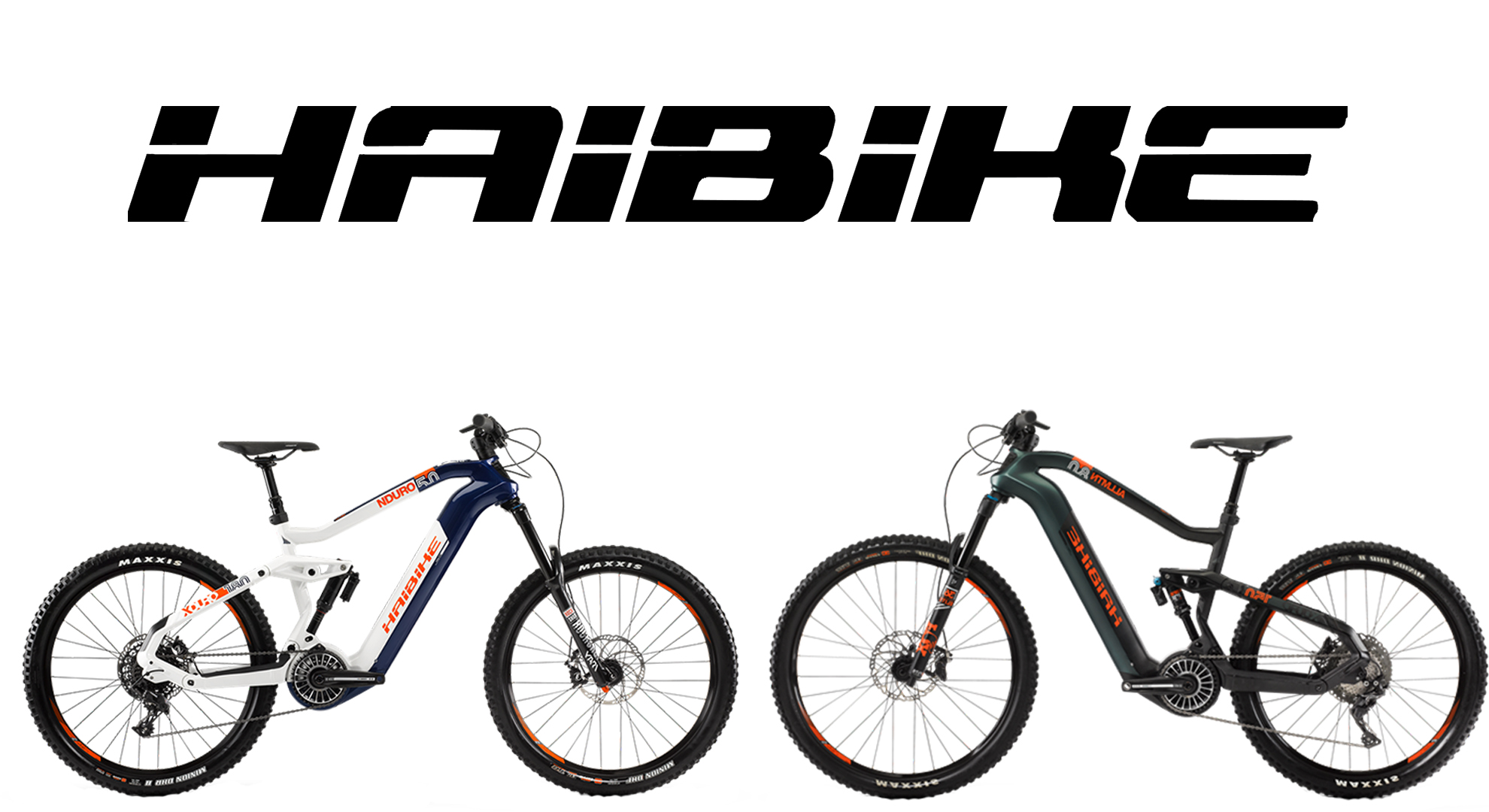 Haibike is a bicycle company that stands for innovation and power whose motto says, "We are ePerformance." The company believes that cycling should be a part of everyone's life due to its many benefits, such as ease of commute and good fitness.
The success story of Haibike started in 1995 when it was founded by Susanne and Felix Puello in the small city of Schweinfurt, Germany. It started out as a child company of a bigger brand known as Winora. Over the years, Haibike became a brand in itself and produced many innovative models.
You might find many e-bike companies today, but Haibike shines a different color due to a revolutionary change it brought to the sports bikes world. In 2010, the company produced the famous Haibike eQ XDURO, the forefather of what later popularized electric mountain bikes or e-MTBs for short.
Overview Of Haibike Electric Bikes
---
The company's goal is to create e-bikes that are comfortable, stylish, accessible, and high-performing. With over 50 e-bike models, Haibike certainly has an electric saddle ready for you to sit on.
Their wide variety of top-class products also exude expertise in terms of sales. The business concept of Haibike is based on specialist retailers, which means that they only sell their products through consultants that can answer any and all questions you might have.
They believe you shouldn't buy something without having the chance to test it first, which is why they have a test drive policy in place. Customers can take their models out for a ride and have a taste of the Haibike experience to help them choose the right model.
With the launch of their first e-bike XDURO model in 2010, Haibike opened a new door in the realm of bike sports. An upgrade on the mountain bike sports, e-MTB joined the ring with a huge audience. They were the first and sole supporters of such e-bike concepts, and their dedication was surely rewarded.
The company has made a name for itself with excellent quality and premium motors.
Instead of just jamming in every new motor, Haibike makes sure that every problem big or small is solved when they optimize their bikes. An assurance of quality for years to come.
What We Like About Haibike
---
Haibike, without a doubt, is one of the leading and most prominent brands of electronic bikes out there. Due to its revolutionary role in creating e-MTB sports, it will always be remembered as such.
They have a commendable collection of models that cater to all sorts of tastes and choices, but it is the rule of nature that nothing is perfect. Hence here are some things that we adore and some that we shouldn't ignore about Haibike.
Likes:
Haibike offers a wide range of affordability, with their models starting at $2500 and going up to $10,000.
Haibike has a huge collection with over 50 models. You will most likely find a model that is the perfect fit for you with their test drive policy.
Being the consecutive winner of various design awards for 10 years, Haibike holds some of the most stylish and unique e-bikes in its collection. You won't be disappointed!
Haibike has a strict policy on only selling its products through authorized dealers, who will answer all your expert queries, fulfill special requests, and service your new e-bike.
If you look up reviews about Haibike, you will always find positive opinions of people who own and have used the bike for thousands of miles. Haibike's huge fan base led to its best e-MTB brand award in 2018.
With their 14-day free trial, you can take your time to test the bike you wanted and if you feel it is lacking. You can return it with a full money-back guarantee.
Haibike's e-bikes are the choice of many elite mountain bike professionals like Sabine Spitz, Maximilian Semsch, Andi Wittmann, and Sam Pilgrim.
Points To Consider:
Though they have a return policy to make up for any loss, some older models have been reported to have questionable issues, like slippery pedals and faulty motors.
Some models have also been reported to have non-durable paint.
If you feel that some designs are not for you, make sure to look at their whole collection to find a perfect fit for you.
Popular Haibike Models
---
Haibike has a commendable and promising collection of e-bikes. As the pioneering producer of sporty e-bikes, Haibike provides some of the most appealing and popular e-bikes out there.
Leading the industry as a premium brand, they offer compelling models starting at $2,500 up to a massive $10,000. Their portfolio includes professional trail, trekking, and mountain e-bikes. Here are five of the most popular and best-selling models of Haibike's e-bikes.
Haibike Classes, Motors, And Batteries
---
Haibike is the originator of e-MTB sports. It is the forefather of sporty e-bikes. With a century's worth of experience and techniques from its parent company Winora, Haibike has excelled greatly in this industry and then some.
This groundbreaking top producer is the choice of many professional mountain bikers and has been the consecutive recipient of multiple awards for design, innovation, and performance for a decade. In 2018, it was awarded the title of the best e-MTB brand of the year.
Speaking of performance, Haibike e-bikes were the first to sport a 120 nm torque motor with their Flyon series. Their innovative and confident approach towards their product line has produced incredible models that are loved by professionals and fans all over the world.
To power these top-class motors, they have now integrated the new and more efficient Yamaha batteries in their e-bikes, which have exponentially elevated the performance and mileage of their e-bikes.
Class, performance, and a great hard-earned success story—Haibike has it all.
You Might Also Ask
---
We tried to answer almost all the questions that you might need to ask before deciding to buy an e-bike from Haibike. However, some questions may have gone under the radar, so here are some answers to service-related FAQs just for you.
What forms of payment does Haibike accept?
Haibike accepts all major credit cards, PayPal, and installment agreements through Klarna.
How long will it take me to get my money back for a return?
Haibike processes most refunds within two business days from when the returned item is received back at their warehouse. Your financial institution's policies determine the refund posting on your account after that.
Where can I buy replacement parts for my bike?
Many replacement parts can be purchased directly at any local bike shop. Your local dealer can support any of your needs.  If you have questions, connect with Haibike's bike experts via the Contact Us form on their site. You can also give them a call at 888-600-3156.
Does Haibike ship internationally?
Haibike bikes purchased on HaibikeUSA.com are currently not available for international shipping.
Bottom line—Who Are Haibike E-Bikes For?
---
Haibike electric bikes are built for everyone who can spare an extra hundred bucks for a premium ride. This company created the world's first commercial sporty e-bike and opened the doors to a whole new Olympic sport, e-MTB sports.
They are the go-to choice of many professionals and die-hard mountain biking fans, all of which are catered to very well. With high-end e-bikes ranging from $2,500 to an extreme $10,000, Haibike offers a premium experience to a large market.
With their 14-day free trial policy, they allow customers to test for themselves and experience their rides so that they can choose just the suitable model from their respectable collection of e-bikes. This elite customer service is accompanied by a specialist dealer who is there to service your new e-bike and answer all beginner and expert queries that you might have.
---