Lectric Electric Bikes Review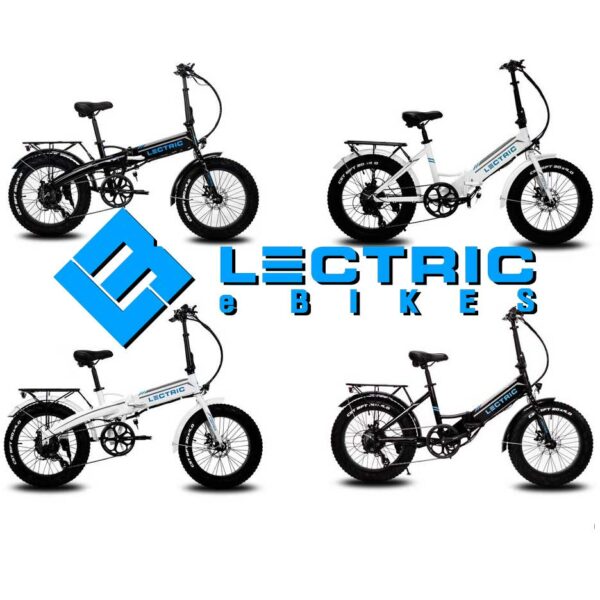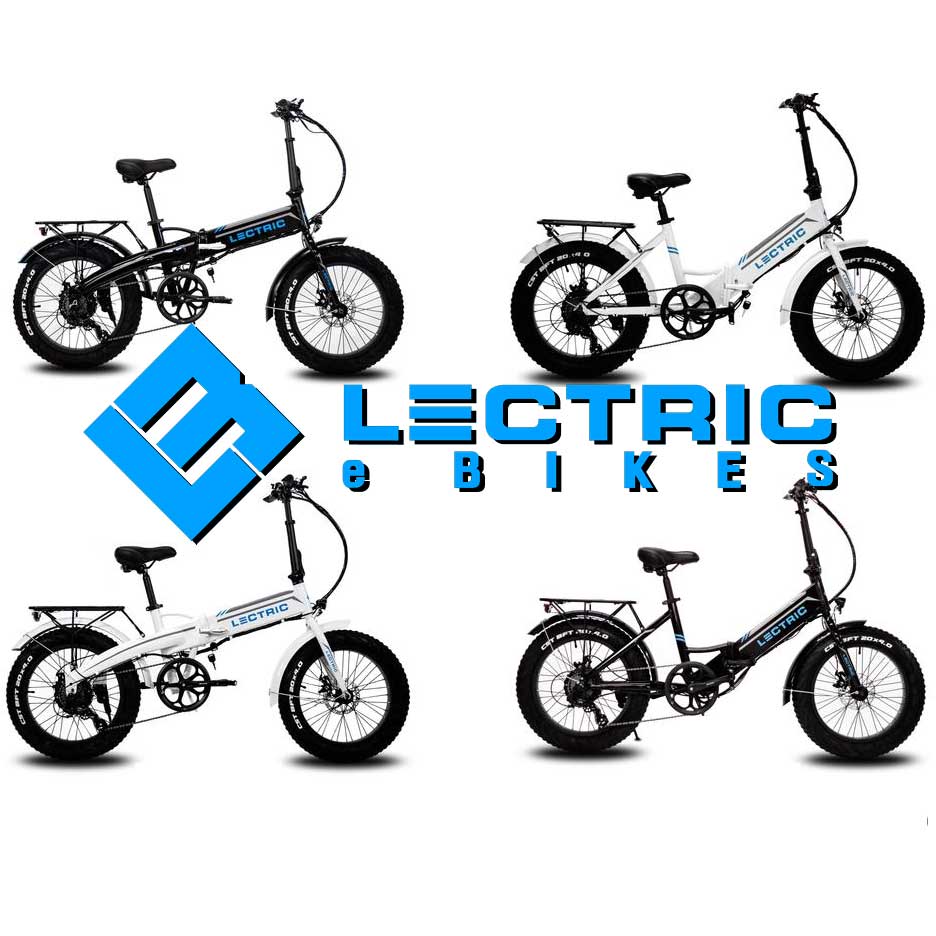 Lectric is a young USA-based electric bicycle company with outstanding customer support that makes high-quality folding e-bikes with components from trusted names in the industry.
Lectric is one of the fastest-growing electric bicycle brands in the US. They specialize in making budget-friendly electric bicycles for commuting and everyday leisure riding.
Though Lectric bikes are a bit crude, they ensure quality in all the areas where it counts. The company provides great value for money and boasts free shipping, a decent warranty, and a dedicated customer support service.
Overview of Lectric Bikes
Lectric E-Bikes was established in 2018 by co-founders Levi and Roby, who had been best friends their entire lives.
They saw a gap in the market that was reflected in the lack of high-quality electric bikes at affordable prices. Therefore, they came up with the Lectric XP, an affordable entry-level folding fat-tire electric bike. Since the release of the original XP, Lectric has released the XPremium, XP Lite, XP 3.0, XPedition, XPeak, and XP Trike.
Lectric takes a creative approach to bike design and focuses on solving its customers' problems. The company sources parts from some of the biggest names in the industry, such as Shimano, Tektro, Prowheel, Wellgo, and LG. Thanks to the direct-to-consumer business model, Lectric is able to sell its bikes cheaper than the competition.
Lectric XPedition Cargo Electric Bike
Lectric XPedition is a heavy-duty electric cargo bike that can easily replace your car as a daily commuter. With a 450 lb total weight capacity (330 lb max cargo payload) you can carry two kids on the back or all the groceries you need for several weeks.
Once you load up the XPedition, it will easily haul all of it thanks to a 750W rear hub motor (1310W peak power) with 85 Nm of torque. It also features dual-battery capability, so its two 672 Wh batteries will provide you with up to 150 miles of range.
The XPedition rolls on comfy 20″ x 3″ tires, has hydraulic disc brakes with 180 mm rotors, and a 7-speed drivetrain. The bike is capable of class 1, 2 and 3 speeds, which you can change in the settings to comply with local regulations.
On top of that, Lectric also equipped it with a rear wheel skirt, dual-leg kickstand, front and rear lights, front and rear fenders, and even a foldable handlebar stem for easier storage.
Don't hesitate to get the XPedition for just $1,399 (single-battery) or $1,699 (dual-battery) and start cycling everywhere.
Buy Lectric XPedition    Full review of Lectric XPedition
Lectric XP 3.0 Folding Electric Bike
A versatile and affordable folding e-bike for zooming around the city and carrying an extra passenger.
The Lectric XP 3.0 is the newest update to the brand's flagship series, now more powerful and capable, but at the same cheap price.
The XP 3.0 is available in a low-step or step-over frame, black or white color, and a standard or long-range version, with 45 miles or 65 miles max range, respectively.
Lectric added extra power to this bike with 20Nm more torque and an additional two amps in the controller. This extra punch helps power the bike when you have it loaded with a second passenger.
A new integrated rack means you can carry up to 150lbs on the back and 330lbs in total. Choose the 'passenger mode' on the motor to limit you to 10mph for a more stable ride.
Additionally, the bike has larger rotors for more stopping power, 10mm extra suspension, a new saddle, and softer grips.
All things considered, the Lectric XP 3.0 is an excellent bike for the urban dweller who needs versatility, capability, and the convenience of a folding frame.
Buy Lectric XP 3.0     Full review of Lectric XP 3.0
---
Lectric XPeak All-Terrain Electric Bike
A high-value, low-priced electric fat bike for tackling off-road trails or handling a daily commute.

Lectric XPeak is the company's first all-terrain e-bike. This affordable Class 3 e-bike can transform into a cargo-carrying utility machine by adding a 'Starter' and 'Cargo' package.
The bike is available as a step-through or step-over and comes with lights as the only included accessory. The 'Starter' package includes fenders and a rear rack. The groupset comprises a 7-speed Shimano drivetrain and hydraulic disc brakes with 180mm rotors.
The Lectric XPeak is a step above the rest of the lineup in its design and integration of electronics and cabling. It also packs a strong punch thanks to its 750W geared hub motor. The expected range is 55 miles from a below-average 14Ah battery. The bike can carry up to 330 lb, which is about average.
Overall, the Lectric XPeak is a solid, budget-friendly choice in a competitive entry-level all-terrain e-bike segment.
Buy Lectric XPeak    Full review of Lectric XPeak
---
Lectric XPremium Folding Electric Bike
A premium ride feel, a more capable design, and the same excellent value. 
The Lectric XPremium is a clear upgrade to the original XP 2.0, with improved components but the same convenient folding design and highly competitive pricing.
The most notable difference between this and the XP 2.0 is the electronics. You'll get a smooth yet powerful 500W mid-drive motor and two 500Wh batteries. This setup provides 28mph max speeds and up to 100 miles of range.
Another improvement is the hydraulic disc brakes, which are more reliable and powerful than mechanical ones. In addition, the XPremium gets the same fully-equipped design, a 55lb-capacity rear rack, and wider 4″ fat tires for extra grip and comfort on all terrain.
Choose the XPremium if you've got the extra room in your budget and want more performance and capability.
Buy Lectric XPremium     Full Review of Lectric XPremium
---
Lectric XP Lite Folding Electric Bike
A no-frills, inexpensive folding e-bike with Lectric's renowned reliability. 
The XP Lite is the third and cheapest model on the Lectric lineup. This $800 e-bike is an exceptional deal, easily outperforming other bikes in the sub-$1,000 price range.
The XP Lite has no additional components like the other two models. Instead, it has a more compact folding frame, a low-maintenance single-speed drivetrain, a lighter weight (46lbs), and narrower 2.6″ tires.
The electronics include a 300W hub-drive motor and a 375Wh battery to provide max ranges of 40 miles, enough for "Lite" rides around the city. The XP Lite is compatible with a rack, fenders, and commuter accessories.
Don't look past the XP Lite if you want a super cheap folding e-bike without sacrificing quality.
Buy Lectric XP Lite     Full review of Lectric XP Lite
---
Lectric XP Trike
A low-cost electric tricycle with a Lectric's characteristic look and feel.

Lectric's new XP Trike follows the release of its updated flagship XP 3.0, expanding the brand's reach.
The XP Trike has the same rectangular tubing, folding mechanism, and robust aluminum frame used for each Lectric e-bike. However, adding the third increases stability, comfort, and carrying capacity.
Riders with impaired balance or low confidence on two wheels will appreciate the extra stability and security of an electric tricycle like this. Likewise, if you need a machine to carry heavy cargo, the XP Trike can support 110 lbs spread between its two baskets (415 lbs total).
With small 20″ wheels and 2.6″ tires, this isn't the most comfortable on bumpy terrain. However, adding the seat with a backrest for $30 can turn it into a relaxed cruiser.
Finally, the XP Trike has three hydraulic disc brakes for superior stopping and dual differential wheels powered by a 500W hub motor, resulting in extra stability when turning.
If you're looking for an electric tricycle, you won't get better value than the Lectric XP Trike.
Buy Lectric XP Trike     Full review of Lectric XP Trike
---
People Also Ask
Check out the answer to the questions we frequently get about Lectric bikes.
Are Lectric bikes worth the money?
Yes, Lectric bikes are definitely worth the money. At the moment, their Lectric XP costs less than $1,000. That's a very good price considering the components that the bike packs and the value the company provides to the customers through warranty, free shipping, and customer support.
Is the Lectric XP waterproof?
Lectric XP is water-resistant but not waterproof. That means that light rain and splashes are acceptable, but you should avoid riding in heavy rain. That said, most e-bikes out there are not 100% waterproof, which means they can't be submerged in water.
How long does Lectric XP take to ship?
According to the company, Lectric XP ships within 1-3 weeks. This is partly due to the high demand caused by the coronavirus situation and the shortage of bikes in 2020 and 2021.
Which model of Lectric should I choose?
If you need easy access and better ease of use, you should choose the step-through Lectric XP bike. However, the step-over frame is pretty low as well, so you won't make a mistake whichever you choose. The components are completely the same on both versions.
Bottom Point—Are Lectric Bikes a Good Buy?
Lectric makes fun and affordable e-bikes that will solve many of your problems.
If you're OK with some budget-friendly components and a streamlined design that won't win any beauty pageants, you'll be quite happy with this purchase. The important thing is that Lectric bikes get the job done, and they get it done with minimal fuss.
You can get two e-bikes at the price of one made by most competitors and enjoy riding with your partner on a bike that can cover a variety of terrain.
---