Brand Review of QuietKat Electric Bikes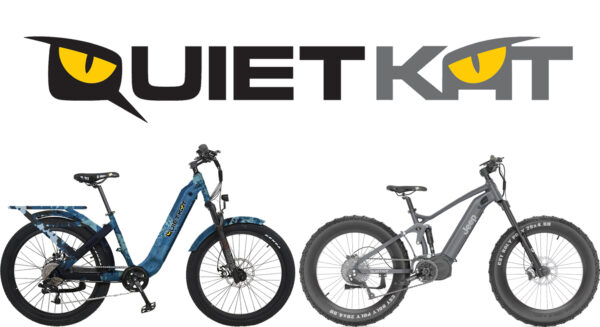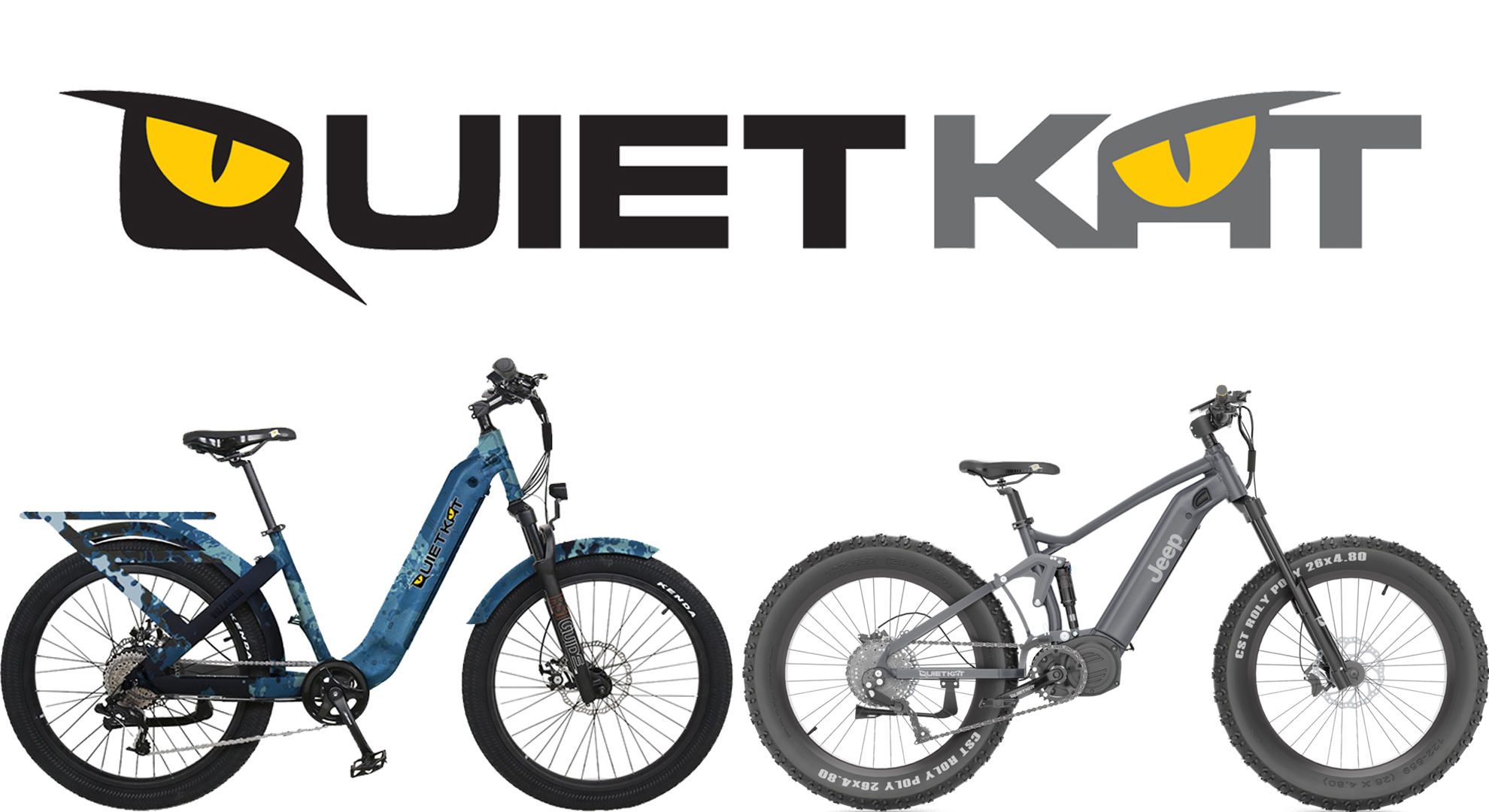 QuietKat helps hunters, anglers, and any outdoor enthusiast move silently and effortlessly through the wild trail. It's no surprise that QuietKat's e-bikes are the culmination of stealth and performance. Perfect for taming the great outdoors.
QuietKat was established in 2013 to meet the demands of electric bicycles that can tackle the vigors of the wilderness. Before, recreational adventurists, those working in law enforcement, and farmers found that most electric bikes are too impractical for serious outdoor riding.
Jake Roach, the company's founder, quickly recognized this problem and thought of creating bikes that answered those needs himself. Being a veteran of the outdoor industry for more than a decade, he knows exactly what kind of bicycle frames, accessories, and components to bring to the table.
As of now, QuietKat is based in Eagle, Colorado, and has nine models of electric bikes that are available to the market.
Overview of QuietKat Electric Bikes
---
QuietKat's goal of providing efficient means of transportation for outdoorsy people became prominent in two prime design considerations. One, the bikes should be able to overcome even the most remote trails, and two, the bikes should not disturb the surrounding wildlife.
The results were astounding. QuietKat created bikes that sport 4-inch wide tires and powerful electric motors, while still keeping their e-bikes silent. Most of their e-bikes are available with a 1000W motor option, while most competitors only have as high as 750W motors.
QuietKat is definitely not joking around in the power department because the new 2021 Apex E-Bike even has a 1500W model. Other good things about QuietKat bikes are their ability to carry 300 lbs of gear and their lithium batteries' capacity to hold up to 1000 charge cycles before needing to be replaced.
As if those numbers aren't impressive enough, QuietKat did all of that while keeping up their second prime consideration—making quiet e-bikes.
This aids wild game hunters to move about in uncharted terrains without disturbing their potential prey.
What We Like About QuietKat Electric Bikes
---
Sure, QuietKat Bikes have an undisputed reputation as one of the best options for dominating the wilderness. Just ask Michigan's Department of Natural Resources, who have been using QuietKat's bike for doing their job.
Having said that, QuietKat isn't for everyone. Listed below are some of the best and worst aspects of QuietKat's Electric Bicycles.
Likes
While QuietKat's e-bikes are optimized for use in the great outdoors, they can still be used in an urban setting without any sign of a decreased performance.
Their 4-inch wide wheels can tackle rough, wet, muddy, snowy, and paved grounds.
QuietKat's e-bikes are a beast in terms of hauling packages or equipment. Perfect for bringing home your hunt, too.
QuietKat offers a unique "Ride Now, Pay Later" program.
QuietKat's high-end e-bikes are considerably cheaper by at least $1000 compared to other high-end e-mountain bikes.
Points to Consider
There are no other build options beyond stainless hardware and aluminum, while other bike companies offer carbon frames on their off-road bikes. While this is a matter of preference, carbon frames are a real upgrade as it is way stronger and lighter than the aforementioned materials.
Their high-end bikes look closely similar to each other. This may sound like something minor in a field where performance and reliability matter the most. However, it can be a deal-breaker for some. Plus, certainly, a fresh look every now and then will bring excitement, especially to long-term patrons.
Popular QuietKat E-Bike Models
---
While QuietKat devotes their production to electric bicycles for adventurists, each of their products are actually unique in their own right.
Each bike has its own purpose, components, and specifications.
All in all, QuietKat has nine e-bike models in its portfolio. That said, here are some of QuietKat's most popular designs.
QuietKat E-Bike Classes, Motors, and Batteries
---
What separates QuietKat's off-road e-bikes from its adversaries is its adaptability.
Aside from the fact that it is noiseless and it's able to go almost anywhere, QuietKat's class 2 e-bikes can easily switch to class 1 to suit certain state regulations.
All QuietKat E-bikes with a 750W motor are considered Class 2 e-bikes. Meaning, it comes equipped with a thumb throttle that can exclusively run the bike up to 20 mph even without pedalling. In QuietKat's case, they can easily circumvent the law by attaching a removable thumb throttle. Problem solved.
You can expect premium quality and performance from the batteries in QuietKat's e-bike because of their partnership with Panasonic. These cells are certified to hold 1,000 charge cycles, so you can expect them to last for 10 to 12 years if you ride 2,000 miles each year.
Accessibility, Ruggedness
---
Another thing that makes QuietKat unique from other companies is its financing program. QuietKat has partnered with Affirm and PayPal to deliver flexible payment options to allow you to "Ride Now and Pay Later."
This makes it appealing to those who need the e-bikes urgently, like hunters who need to catch up on the hunting season. The company also allows 0 percent interest for up to six months, so it's even easier on your credit.
It is no question that QuietKat offers the most reliable e-bikes that are specifically designed for hunting . It is true that other off-road e-bikes can handle harsh conditions, especially those that are dedicated to mountain biking, but QuietKat has taken it up a notch to support their target demographic of nature folk who often have to go to areas unaccompanied.
Given this, the bikes are created with top-notch quality and craftsmanship to ensure that you won't get stuck somewhere out in the wild.
Their bikes are also designed to pull along a trailer, so a firm and stable frame is necessary.
If their e-bikes do breakdown, QuietKat makes sure that they have their customers' backs by giving them a lifetime warranty on their frames and one year of the same guarantee for other components.
Others Also Asked For:
---
On the off chance that you have inquiries left unanswered, we've prepared this section to address some of the most asked questions regarding QuietKat e-bikes.
Where are QuietKat Bikes Made?
QuietKat Bikes are assembled in Eagle, Colorado. However, some components are outsourced from companies in other countries like Panasonic in Belgium and Poland and Bafang in China.
How fast do QuietKat Bikes go?
QuietKat Bikes are generally rated as Class 2 e-bikes which means that they can go as fast as 20 mph by throttle alone. On the other hand, their Class 3 e-bikes can hit at least 28 mph with the help of its electric motor.
Can QuietKat Bikes go through water?
Yes, QuietKat Bikes can go through water, but you have to make sure to avoid submerging the motor and other electronic components, most especially the battery compartment.
How long will the batteries in QuietKat Bikes last?
QuietKat Bike's batteries can last for up to 10 years, provided that you take good care of it. You can refer to Panasonic's Lithium Battery Manual to know the different ways to ensure your battery's longevity.
Bottom Line — Who Are QuietKat E-Bikes For?
---
QuietKat e-bikes are specially created for hunters and thrill-seekers who need to move stealthily and quickly through the wilderness. It is also perfect for any adventurer and camper who want to get to the perfect site with minimal effort.
QuietKat is an excellent choice for city commuting as well. Riding the streets on a quick and lightweight QuietKat bike is an absolute breeze. Combine that with a powerful motor and you've got yourself a mean ride! I'd advise against doing a wheelie but good luck resisting that temptation when you're on one of these babies.
---
Facts
QuietKat was founded in 2013 to meet the demand for e-bikes that can tackle the wilderness with ease. QuietKat e-bikes are so quiet that hunters use them to track down their prey.
QuietKat Bikes was founded in 2013.
QuietKat Bikes is stationed in Colorado, Eagle.
QuietKat Bikes offers e-mtb, e-urban and e-offroad bikes.
QuietKat Bikes only offers Electric Bikes.
QuietKat Bike's goal is to provide an efficient means of transportation for the outdoorsy type of people.
---
How it stacks against others