Blix Bikes Brand Review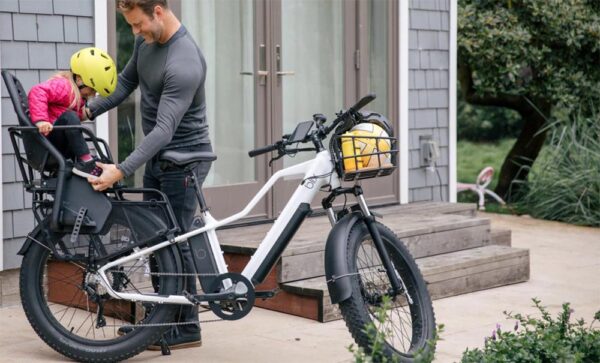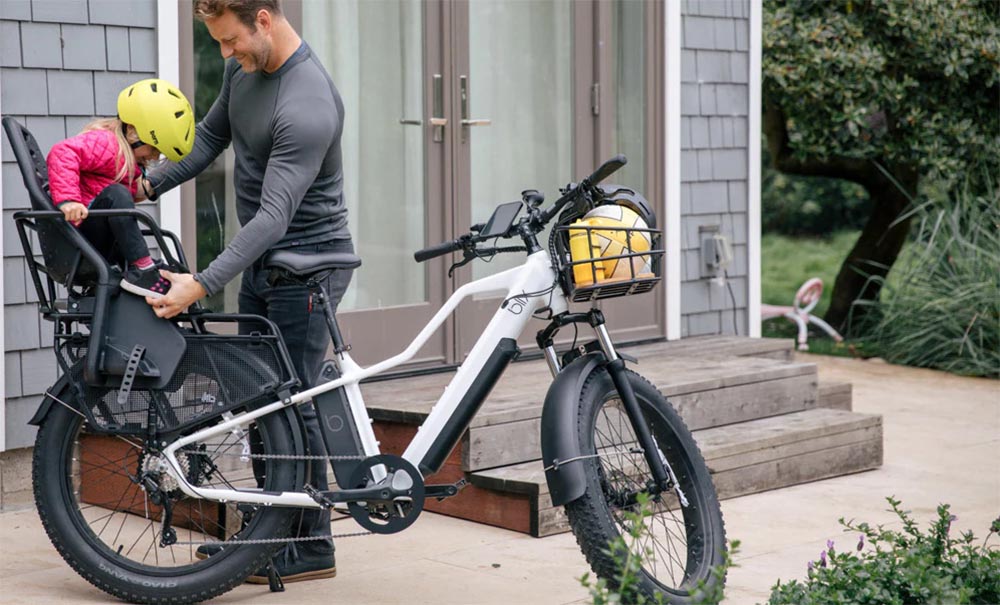 Blix is a well-established electric bike company with almost a decade of experience in the industry (as of 2023).
The brand began with a traditional business model that involved selling its e-bikes in physical stores in the US. However, in 2020, they made the well-timed decision to adopt a direct-to-consumer business model. Since its move to online sales, Blix has released multiple new models and updated its old fleet.
Blix bikes are modeled off classic Dutch city bike designs. Their refined looks set them apart from the similarly-priced competition, such as Ride1UP, Rad Power Bikes, Aventon, and Lectric, which focus on utility over style.
This Blix bike review will discuss the brand, highlight the pros and cons of the lineup, review each of the six models, and finish with some frequently asked questions.
Brief Introduction to Blix Bikes
Blix is a direct-to-consumer electric bike brand based in Santa Cruz, California. The founder, Pontus Malmberg, moved from Sweden to the US, where he studied at San Diego State University.
In 2014, Malmberg started Blix, basing the designs and technology off a friend's e-bike company in Sweden. By 2016, Blix was growing rapidly and had three models in production, one of which, the Vika+, is still being sold.
The brand's mission is to make short-distance travel more sustainable, enjoyable, fast, and easy for individuals, make commercial deliveries more sustainable, and help bring streets and communities to life.
The lineup consists primarily of urban-style electric bikes, including cargo, utility, folding, cruiser, and commuter models. In addition, there is one off-road model. Each Blix electric bike falls within a narrow price window, from $1,899 to $2,499.
Blix electric bikes are feature-rich for this price range, sharing characteristics like:
Powerful hub motors with throttles
Puncture-resistant tires
Lights with brake light activation
Mobile app connectivity and USB charging
Smart mounting points
Blix Bikes Pros and Cons
The price-value ratio of these bikes is balanced, and they compete well with other popular direct-to-consumer competitors.
The range of Blix bikes is quite diverse, but some characteristics are shared across the lineup. Let's look at some of these shared pros and cons of Blix electric bikes.
Likes

Blix app connectivity
Lots of safety features: bell, lights, power cutoff, reflective sidewalls
Puncture-resistant tires
Varied choice of models
Huge accessory selection
Smart-mount accessory attachment

Dislikes

Externally mounted batteries which are difficult to remove
No torque sensors used
Slow charging times with the 2-amp charger included
Blix Electric Bikes Product Line
As mentioned, there are six Blix bikes (as of spring 2023), each fitting into a unique category.
Each Blix electric bike is priced at the high end of the entry-level market, and they easily justify the pricing. That said, there are some minor issues that we feel Blix could improve upon across the range, as mentioned above.
Blix Dubbel
Utility E-Bike
MSRP: $1,999 or $2,499
Hydraulic disc brakes
Dual battery capacity
Puncture-resistant tires
200 lb cargo carrying capacity
The Blix Dubbel is an electric utility bike that serves as a jack-of-all-trades urban companion, capable of being a commuter or a light-duty replacement for your car.
This e-bike offers excellent value for money and easily competes with similar models like the Rad Power Bikes RadRunner 3 Plus or Co-op Cycles Generation e1.2.
As a utility bike, the Dubbel can support up to 200 lb of cargo (400 lb total), and the smart-mount design makes installing accessories quick and easy. In addition, nine Dubbel-specific options are available to carry passengers and different types of cargo.
This Blix bike runs on small, uncomfortable 20″ wheels, but Blix mitigates this by using 3.3″ Kenda tires and a steel fork to help reduce road chatter and increase traction.
Power comes from a 750W hub motor with 90 Nm of torque, plenty to handle a loaded bike and steep hills. The single-battery model will get a 40-mile max range, and the dual battery gets double that for an extra $500.
Overall, this is a solid choice if you need a utility e-bike, and it outperforms the RadRunner 3 Plus in weight, carrying capacity, torque, and price.
---
Blix Ultra
Fat Tire E-Bike
MSRP: $2,099
Dual battery capacity
90Nm torque
80-lux headlight
Programmable as Class 2 or 3
The Blix Ultra is the single off-road model on the lineup, equipped with 4″ fat tires and an 80mm suspension fork to take the demands of riding trails.
This bike feels extremely powerful, thanks to the high power, high torque motor, which allows you to reach the max speed of 28mph (adjustable through the app) in seconds.
Thankfully, the acceleration is relatively smooth, which is important for inexperienced riders. In addition, dual battery capacity gives this bike an 80-mile max range or 40 miles from the single battery.
You can load the Ultra with cargo on the front or back, but you must purchase the racks separately. Likewise, if you want this to be a weekday commuter, you'll need to buy fenders and a taillight.
This Blix bike is made for versatility both on and off-road, so the geometry is relatively upright, relaxed, and long. This geometry makes it a stable ride but reduces agility, so riders should avoid technical off-road trails.
Although the Ultra is slightly more expensive than other fat-tire competitors like the Aventon Aventure and Rad Power Bikes RadRover, it offers plenty of value for riders who want a versatile fat tire e-bike.
---
Blix Aveny Skyline
Commuter E-Bike
MSRP: $1,999
Puncture-resistant tires
USB charging
Brake light activation
Blix's Aveny Skyline is the newest iteration of their popular Dutch-style commuter e-bike.
This model is optimized for comfort and urban practicality, featuring a full commuter setup of a rear rack, lights, and fenders. In addition, you can install a front rack with an impressive 50lb capacity.
A set of swept-back handlebars, 2.25″ balloon tires, a steel fork, and a padded saddle make this Aveny Skyline run smoothly over bumpy city roads and bike paths. Likewise, the step-through frame is easy to mount, and the relaxed, upright geometry gives you a great view of the road ahead.
Power comes from a punchy 500W motor and a 614Wh battery that provides up to 45 miles of range, plenty for a few days of commuting. The groupset consists of a basic Shimano Acera 7-speed drivetrain and mechanical disc brakes, which provide ample stopping power for urban riding.
This bike isn't cheap but has a comprehensive design that is hard to fault. It doesn't quite match up to the Ride1UP 700 Series in performance, but it's a much prettier bike and is just as versatile.
---
Blix Packa Genie
Cargo E-Bike
MSRP: $2,099
Dual battery capacity
Puncture-resistant tires
Hydraulic disc brakes
Carry up to 200lb
The Blix Packa Genie is an electric cargo bike with 200 different accessory combinations, designed to make your life easier and more enjoyable.
This Blix cargo bike uses a powerful 750W with 1350W peak power output to ensure you can haul large cargo loads up to 200lb. At checkout, riders can choose between a single or dual-battery version with 40 or 80 miles of range.
A 7-speed Shimano Acera drivetrain is typical for this type of bike and provides enough gearing for most urban riding. Likewise, 180mm rotor hydraulic disc brakes give you more than enough stopping power for a loaded bike.
Blix forewent a suspension fork to keep the weight down and save costs. However, the 2.4″ tires, 24″ wheels, padded saddle, and steel fork provide decent vibration dampening and overall comfort. In addition, the upright position and adjustable stem allow for relaxed riding.
This Blix e-bike is solidly made, and while it's not as cheap as the Lectric XPedition or as heavy-duty as the Aventon Abound cargo ebike, it will stand up to the demands of most user needs and make a great investment for riders who need a cargo e-bike.
---
Blix Sol Eclipse
Cruiser E-Bike
MSRP: $1,899
Hydraulic disc brakes
Comfort-focused components
Low-step frame
The Blix Sol Eclipse is a classic cruiser-style electric bike ideal for riders who enjoy leisurely riding and want unbeatable comfort.
Blix chose large 27.5″ wheels, 2.4″ balloon tires, a padded cruiser saddle, mustache handlebars, and a steel fork to create a relaxed and smooth ride quality.
The Sol Eclipse has a much more powerful motor than typical e-cruisers. The 750W, 90Nm unit runs off throttle mode or five levels of pedal assistance, providing more than enough kick for this type of bike. In addition, you get a 614.4Wh battery that lasts up to 45 miles.
Like all Blix bikes, the Sol Eclipse is also compatible with smart-mount accessories and a modular rack system that offers a wide range of options for customization.
The groupset on this bike is basic, including mechanical disc brakes and Shimano's bottom-tier Tourney drivetrain, which is disappointing at this price.
Again, the Blix Sol Eclipse is slightly more expensive than models such as Ride1UP's Cafe Cruiser or Aventon's Pace, but it offers more power and style than its competition.
---
Blix Vika+ Flex
Folding E-Bike
MSRP: $1,899
Folding frame with magnetic clasp
Puncture-resistant tires
Fully-equipped setup
Blix's Vika+ Flex is a folding electric bike and the longest-standing model still on the brand's lineup.
The Vika+ Flex is relatively lightweight for this price, weighing 14lb less than the Aventon Sinch and 10lb less than the Rad Power Bikes RadExpand 5 at 54.4lb. Lower weight makes it easier to use this bike for multi-modal commuting or to lift it up stairs without assistance.
Twenty-inch wheels typically make for a bumpy ride, but the Vika's wide 2.4″ tires and steel fork help mitigate this. The highly adjustable seatpost and handlebars also make it easy to achieve an upright and relaxed riding posture.
This Blix e-bike has a 55lb capacity rack, lights, fenders, and a bell, so it's ready for commuting out of the box.
Power comes from a 500W 50Nm motor and a 614.4Wh battery that will last up to 50 miles on a charge. You also get a basic Shimano Tourney 7-speed drivetrain and Tektro Aries mechanical disc brakes.
We're impressed with the Blix Vika's high-end look and believe it offers a more practical alternative to the other heavy entry-level folding e-bikes on the market.
Blix Bikes Customer Support
Like many direct-to-consumer brands, Blix Bikes customer service is hit or miss in the eyes of consumers. The reports of buyer interactions with customer support lean negatively.
The brand has a 2.5-star rating on TrustPilot, compared to Rad Power Bikes' 2-star rating and Aventon's 2.1-star rating. Likewise, on forums, users report a mix of positive and negative experiences, leaning toward negative.
Users who experience issues with the Blix bikes complain about long response times and even longer shipping times on warranty-covered replacement parts.
It's also worth mentioning that Blix doesn't cover the cost of taking the bike to a mechanic for repairs, which is standard practice for many direct-to-consumer e-bike companies.
However, Lectric and Rad Power Bikes are known to offer their customers reimbursement for repairs, but this may depend on the situation.
Frequently Asked Questions
Where to buy Blix bikes?
You can buy Blix Bikes online through their website or locally at the store in Santa Cruz, California. The brand has closed its other stores and moved to a direct-to-consumer business model. Blix also has rental partners and showrooms spread across the US where you can test-ride the bikes.
How fast do Blix electric bikes go?
Blix electric bikes are shipped with a programmed top speed of 20mph from throttle or pedal assist, making them Class 2 e-bikes. However, you can increase the maximum speed to the Class 3 limit of 28mph by accessing the settings through the display.
Who owns Blix Electric Bikes?
Blix Electric Bikes is owned by Pontus Malmberg. Malmberg is a Swedish national who founded the company in 2014 after studying at San Diego State University and remains the CEO. Blix hasn't received any outside funding so far in its operation.
What country are Blix bikes made in?
Blix bikes are manufactured and assembled in Asia, and the company headquarters is in Santa Cruz, California. Manufacturing of bicycles in Asia is standard practice across the bike industry and allows brands like Blix to offer affordable prices to consumers.
Are Blix bikes Swedish?
No, Blix bikes are not Swedish. The founder and CEO, Pontus Malmberg, is from Gothemberg, Sweden. Malmberg took inspiration from European-style bicycle designs and the technology used by a friend's e-bike company at home in Sweden and created a distinct Blix design similar to Dutch bicycles.
Final Thoughts About Blix Electric Bikes
The entry-level e-bike market is flooded with options, but Blix bikes stand out for their stylish, feature-rich designs.
Since the move to a direct-to-consumer business model in 2020, the brand has had more success due to the ability to lower its pricing and compete with others like Rad Power Bikes, Aventon, Lectric, and Ride1UP.
The current fleet of six unique models covers a wide range of riding styles and needs, and the broad selection of smart-mount accessories allows Blix bike owners to customize their bikes for any job.
Given their slightly higher pricing, we would like to see Blix improve its customer support, add torque sensors to enhance the ride quality, and upgrade the bottom-tier Shimano Tourney drivetrains. But overall, the build quality and level of componentry of Blix electric bikes make them worthy of consideration.
---
How it stacks against others