Review of Niner Electric Bikes (History, Models, Features)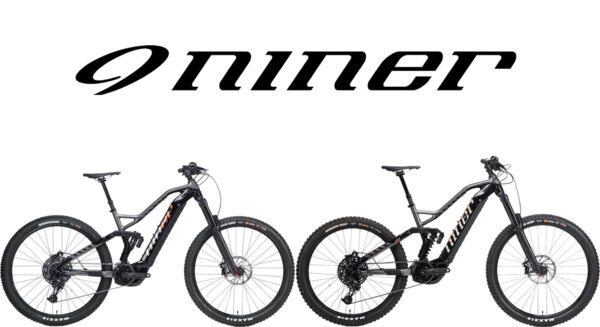 Niner Bikes continues to provide the world with top-class mountain bikes that can weather the roughest mountain trails and slopes. Their slogan, "Committed To Dirt", is a testament to their dedication towards safe and efficient off-road cycling.
The company traces its roots back to 2004 from a Los Angeles businessman named Chris Sugai. He had a love for outdoor adventures and a lot of free time on his hands. Back then, there were only a handful of bicycle manufacturers that pumped out 29-inch mountain bikes. Mr. Sugai envisioned a company that dedicated itself to building more of these mountain bikes, spreading his passion for off-road cycling to other Californians.
And so began the legacy of Niner Bikes. For almost two decades, this company grew from a small startup to one of the biggest mountain bike manufacturers in the country. They expanded their product line from 29-inch and 27-inch mountain bikes to gravel bikes and now, electric bikes.
The rising popularity of the e-bike was an opportunity that Niner Bikes capitalized on. These bikes promote an emission-free mode of public transportation, which also supports the company's advocacy to work towards environmental preservation. After all, outdoor trails need to be protected so that people can continue to enjoy traveling on them.
Overview of Niner Electric Bikes
Niner Bikes have just recently entered the e-bike market, but they are slowly catching up thanks to their innovative technology.
Their bike frames have a sleek, ergonomic geometry that not only looks cool, but also feels good to mount. If the frame doesn't impress you, then the components surely will!
This company continues to bring in the latest technology so they incorporate them into their 29-inch bikes.
There are currently three Niner electric-assist mountain bikes (e-MTBs) available, each one of them designed to function reliably on uneven ground and extreme weather conditions.
What We Like and Dislike About Niner Electric Bikes
Niner e-bikes are as committed to dirt as their traditional mountain bikes. The pros of these e-MTBs outweigh the cons, thanks to the company's dedication towards superior off-road research and technology.
However, it's still important to flesh out the most important points, whether they're good or bad.
Likes:
Built for an ergonomic riding experience. The Niner e-bike frames were carefully designed to give the rider the most comfortable position possible. These frames are available in three sizes—S, M, and L—to cater to the rider's height and build.
Niner e-MTBs are very lightweight. All their frames and most components are fabricated from industrial-grade alloys like 6061 aluminum and carbon steel.
Excellent handling. The Niner e-bikes are fitted with large 27" or 29" wheels and fat tires to keep them steady and responsive when you pedal over uneven terrain.
All Niner e-MTBs are equipped with a powerful and efficient motor from Bosch. The Performance Line CX motor can generate enough torque to climb the steepest of slopes.
Large capacity batteries. Niner equips its e-bikes with Bosch Powertube batteries which can produce between 500Wh to 625Wh on electric pedal assist. That translates to around 50 miles of travel, good for a day's worth of mountain adventures.
Niner e-MTBs are robust off-road machines thanks to their top-notch components. Produced by reliable brands like Rockshox, SRAM, or Shimano, these components play a huge part in helping the rider control the e-bike's speed over bumpy roads.
A lifetime warranty is available for all Nine e-bikes purchased after September 1, 2019. Prior to that, the warranty is good for either 2 or 5 years depending on the model and on what year the product was ordered.
Points to Consider:
Niner e-bikes cost around $6,000. Not ideal for adventurers on a budget!
Some Niner e-MTBs are difficult to maneuver during tight turns.
Popular Niner E-Bike Models
There are three Niner e-MTBs currently available, with prices ranging from $5,995 to $6,595.
You'd probably ask yourself, is it worth shelling out six thousand dollars for a mountain bike with a motor and battery?
If you love off-road cycling so much, then of course it's worth buying an e-MTB that uses the best available materials and technology.
A Niner e-bike lasts for a long time, and you can't put a price on the amount of joy that it can bring you during your mountain rides.
Here's a quick rundown of the Niner e-MTBs:
RIP e9 – MSRP: $6,295 – This is the first Niner e-MTB ever released and is still one of the most popular e-bikes today. The RIP e9 uses an aluminum alloy frame, SRAM brakes, and a RockShox suspension system. It also uses the iconic 29-inch wheels that Niner is known for.
RLT e9 RDO – MSRP: $5,995 – The RLT e9 RDO is built for travel over gravel. It's not only the most affordable Niner e-bike but also the lightest. It uses a carbon steel frame, Shimano GRX drivetrain, and Shimano brakes.
WFO e9 – MSRP: $6,595 – The WFO e9 uses the same frame, brakes, suspension, and other components that the RIP e9 has. However, it's equipped with the smaller 27.5-inch wheels for better traction on slopes and slippery roads. Perfect for the more daring cyclists!
Niner E-Bikes Classes, Motors, and Batteries
Niner has been making mountain bikes for a living, which is why they understand that a good e-MTB is defined by efficiency rather than speed.
Although their e-MTBs are Class 1 e-bikes reaching a top speed of only 20mph, performing with their other features makes them right on the money.
The Bosch Performance Line CX motor is responsible for the efficient performance of the Niner e-bikes. This motor can produce up to 85nm of torque quietly and without overheating. Perfect for a peaceful ride along the mountainside!
Both the RIP e9 RDO and WFO e9 use the Bosch Powertube 625Wh battery, while the RLT e9 uses the much lighter 500Wh version. These batteries are removable, highly resistant to rough riding conditions, and take around five hours to fully charge.
Five levels of pedal assist namely, Eco, Tour, Turbo, e-MTB, and Off, are available for the Niner e-bikes. The Eco and Tour modes are best for long-distance rides that make optimal use of the battery. Meanwhile, the e-MTB and Turbo modes are better suited for powerful assistance during off-road adventures. All of these modes are accessible through the Bosch Purion Display.
A Walk Mode is available for cyclists who just want to push the Niner e-bike along beside them after a long day's ride.
Those who are not experienced with operating an e-MTB fare well on the Niner e-bikes! Casual and professional cyclists alike can easily operate them through pedal assistance.
Customer Service and Product Warranty
The folks at Niner Bikes know that a well-informed customer is more likely to appreciate their products. Their official website contains explanatory articles on the technology that they use on their e-MTBs. You can also find highly detailed geometry charts and technical specifications for each e-bike to help you choose the exact frame size for your body!
In fact, you probably won't need to call their help center at all, because their website is chock-full of installation guides for every component! And if by chance your concern was not covered in their manuals or FAQ page, give Tech Service a call and they'll respond right away.
Customers who gave the Niner e-bikes a chance barely felt the bumps and cracks as they pedaled on gravel, dirt, and mud. The general remarks were near-perfect handling, long battery life, and superb technical assistance.
And let's not forget about the warranty!
If you're interested in getting a Niner e-bike now, you'll be qualified to avail a lifetime warranty for the frame. Those who purchased an e-MTB in recent years received either a 5-year or 2-year warranty, which isn't bad for an e-bike that stood the test of time.
The components have a 5-year warranty if your order was placed after January 1, 2017. A 2-year warranty applies for those that made a purchase before that.
And in the event that you crashed your Niner e-bike by accident, the company is willing to sell you replacement frame parts for the minimum price. They really love their customers, that's for sure!
You Might Also Ask
For those that don't have time to scan the entire FAQ page, here are the answers to the most asked questions about Niner e-bikes.
Where are Niner e-bikes made?
Niner bikes are designed at their headquarters in Fort Collins, Colorado. The bicycles themselves as well as the electrical components are manufactured in Asia.
Can I buy Niner e-bikes directly from their website? 
No, Niner Bikes does not sell any of their products directly from their website. However, you can check their website for a list of authorized dealers near your location. As of now, there are over 300 authorized Niner dealers in 40 countries.
Does Niner sell components for their e-bikes?
Yes, Niner Bikes sells components on their website. These include but are not limited to frame parts, riding clothes, and cycling accessories.
What types of e-bikes does Niner Bikes make?
Niner Bikes makes Class 1 e-MTBs that are best used on off-road terrains such as snow, mud, sand, and gravel. These e-bikes can also run smoothly on paved city roads.
How fast do Niner e-bikes go?
Niner e-bikes can accelerate up to 20mph without throttle. Powered by the Bosch Performance CX Line motor, these e-bikes can reach top speed efficiently—with minimal noise and overheating!
Bottom Point — Who Are Niner E-Bikes For?
Niner Bikes was started by a passionate mountain biker to cater the needs of other mountain bikers. The company grew fast and strong because of their commitment to their vision of manufacturing the most advanced mountain bikes and e-MTBs possible.
If you've ever pedaled along an unpaved road or a slope, then you know that a reliable bike needs to have the perfect combination of speed, control, and durability. The Niner e-bike was built to address these needs using the best available technology, and oh boy, they did not disappoint!
---
Facts
Niner Bikes was established by Chris Sugai in 2004, Chris was a Los Angeles business man who loves outdoor adventures on his free time. Chris saw that 29-inch mountain bikes were scarce and so he decided to make his own bike manufacturing company dedicated on making 29-inch mountain bikes.
Niner Bikes was founded on 2004 by Chris Sugai.
It was established in Los Angeles California.
They offer Bikes and Electric Bikes.
Offers variety of bikes from Mountain bikes and Off-road to Electric bikes.
They are known for their 29-inch Off-road and Mountain bikes.
Their slogan is "Committed To Dirt".
---
How it stacks against others