Bakcou Bikes Brand Review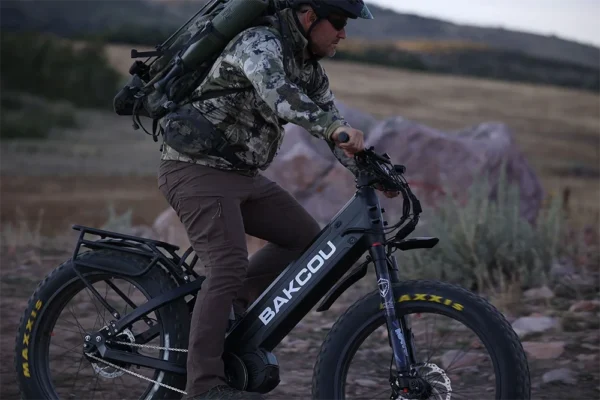 Bakcou is one of few brands specializing in backcountry electric bikes suitable for adventure riding, light mountain biking, camping, ranch farming, and hunting and angling trips.
The brand also distinguishes itself by targeting military and first responders with the high-end MAV3 ebike. There are six model families in the Bakcou bike lineup, ranging from $3,199 for the Flatlander urban e-bike to $9,299 for the MAV3.
Bakcou bikes are designed to be capable, easy to use, and comfortable on extreme off-road terrain. In addition, the company builds durable frames kitted with reliable brand-name components.
In this review, we'll discuss the brand, highlight our likes and dislikes, review the individual models, and finish with our verdict on whether or not you should choose a Bakcou bike.
About Bakcou Bikes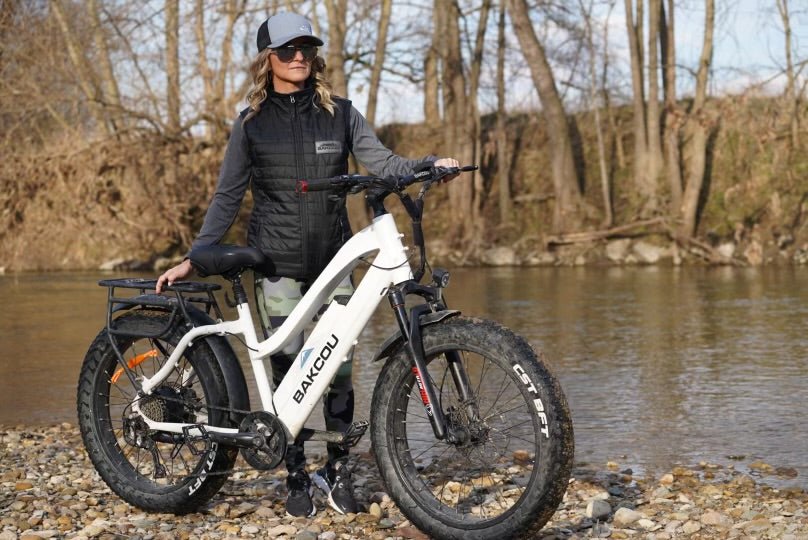 Bakcou was established in 2015 by two friends, Bryan Child and Dave Andre, and is currently based in Ogden, Utah. The company was founded with three guiding principles:
To access the most remote parts of the backcountry without disturbing habitat or polluting.
To build durable, efficient, and affordable electric bikes with comprehensive warranties.
To serve sportspeople and outdoors enthusiasts with products that allow them to go further and explore more.
In our opinion, Bakcou is achieving most of what they have set out to do. However, their one-year warranty is the minimum required by law, so it doesn't stand out.
The Bakcou e-bike range currently comprises 11 builds and six model families. These powerful Class 3 machines are priced in the mid to high-end range and include some of the best electric hunting bikes on the market.
In general, Bakcou bikes are aimed at riders with high performance and durability demands, those wanting to tackle extreme terrain, haul heavy cargo, and crush steep backcountry climbs. However, they also offer the entry-level Flatlander to expand their customer base.
Now, let's see if there is a Bakcou bike that meets your needs.
Bakcou Electric Bike Pros and Cons
---
Bakcou electric bikes are not cheap, so it's crucial to consider all the pros and cons of purchasing one of their products.
Likes

High-performance machines with extreme terrain capabilities
Powerful motors for hill climbing and hauling cargo
Hub, all-wheel-drive, and mid-drive motor options available
Multiple battery choices for each model
Different paint finishes are available at no extra cost
High-quality Bafang motors and Maxxis Minion tires are used across the range

Dislikes

Bakcou e-bikes are slightly overpriced for the spec
The generic frames are disappointing for this price point
Minimal warranty of just one year
Unimpressive weight capacities
Bakcou Electric Bike Lineup
---
In this section, we will review the six Bakcou e-bike families and compare them to similar products in this e-bike segment, such as those from QuietKat, Rambo, and other e-bike-only brands.
Four of the six Bakcou models, the Storm, Scout, Mule, and Kodiak, are pure backcountry machines, while the MAV3 is aimed at military and first responders. First up is the entry-level Flatlander.
Bakcou Flatlander
MSRP: from $3,199
Choose between four battery sizes
Standard frame with 26″ wheels or step-through (ST) with 24″ wheels
Air suspension fork and seatpost suspension
The Bakcou Flatlander is the brand's most affordable model, designed to handle the demands of flat or hilly off-road terrain and daily urban riding.
Although it's the least capable of the Bakcou fleet, it packs plenty of torque for a hub motor. It also has an air suspension fork suspension instead of coil, capable Maxxis Minion fat tires, a suspension seatpost, and 9-speed Shimano gearing.
The main competitors to the Flatlander are Rambo's Bushwacker 2.0 and QuietKat's Ranger, priced at $3,199 and $3,499, respectively.
The Bushwacker has the best motor and drivetrain of the three, a 100oW, 160 Nm mid-drive paired with a 380%-range enviolo hub. However, it has cheaper brakes and tires and no seatpost suspension.
In contrast, the pricier Ranger has cheaper coil suspension, less powerful dual-piston brakes, a smaller battery, and less gearing.
Overall, the Bakcou Flatlander could be a good choice if you have a limited budget, value comfort, and ride mostly on relatively flat trails.
---
Bakcou Kodiak AWD
MSRP: from $3,999
All-wheel-drive electric bike
Four-piston, 203 mm-rotor Tektro brakes
Huge 25 Ah battery
The Bakcou Kodiak AWD is one of few e-bikes on the market with both a front and rear hub motor. This all-wheel-drive bike is optimized for hauling cargo and tackling soft or loose terrain.
Like the Flatlander, it has a 9-speed drivetrain, powerful four-piston brakes, and 4″ Maxxis Minion tires. However, it gets a lower-end coil suspension fork.
The main competitor to the Kodiak AWD is Rambo's Krusader AWD e-bike, priced $100 higher than the Bakcou model. In addition, Rambo charges $200 for the Camo paint finish, but Bakcou's is free.
The Krusader also has two 500W Bafang motors, and it can support 50 lb more total weight. However, the Kodiak has better brakes, tires, a larger battery, more torque, and a lower weight.
Given these advantages and the lower price, the Kodiak is one of the best electric off-road bikes if you're looking for AWD capabilities.
---
Bakcou Mule
MSRP: from $4,799 to $6,999
Available in four builds
Ultra mid-drive motor with 160 Nm
Air suspension fork and suspension seatpost
Bakcou's Mule is the company's flagship, best-selling model, available in four variations to meet different needs.
Firstly, you have the standard Mule with a step-over frame and 26″ wheels. Additionally, a step-through frame is available with 24″ or 26″ wheels. Finally, the Mule Jäger with improved suspension and 14-speed internal hub gearing.
The camo-finish 25 Ah Mule build competes with QuietKat's Apex Pro and Rambo's Rebel, and all fall within a $300 price range. Compared to the Apex Pro, the Mule has a much bigger battery (17.5 Ah vs. 25 Ah), a more reliable Shimano drivetrain, better tires, and seatpost suspension. However, the Apex Pro has more carrying capacity, 40 mm more suspension travel, and wider tires.
On the other hand, the Rebel doesn't come with a rack or rear fender, has a smaller 21 Ah battery, is heavier, and costs slightly more. However, it has 150 mm of suspension travel, 11-speed gearing, and the widest 4.8″ Maxxis Minion tires.
Overall, the Bakcou Mule is the best all-rounder of the three, but the Rebel is the most capable with its super fat tires and high-travel fork.
---
Bakcou Storm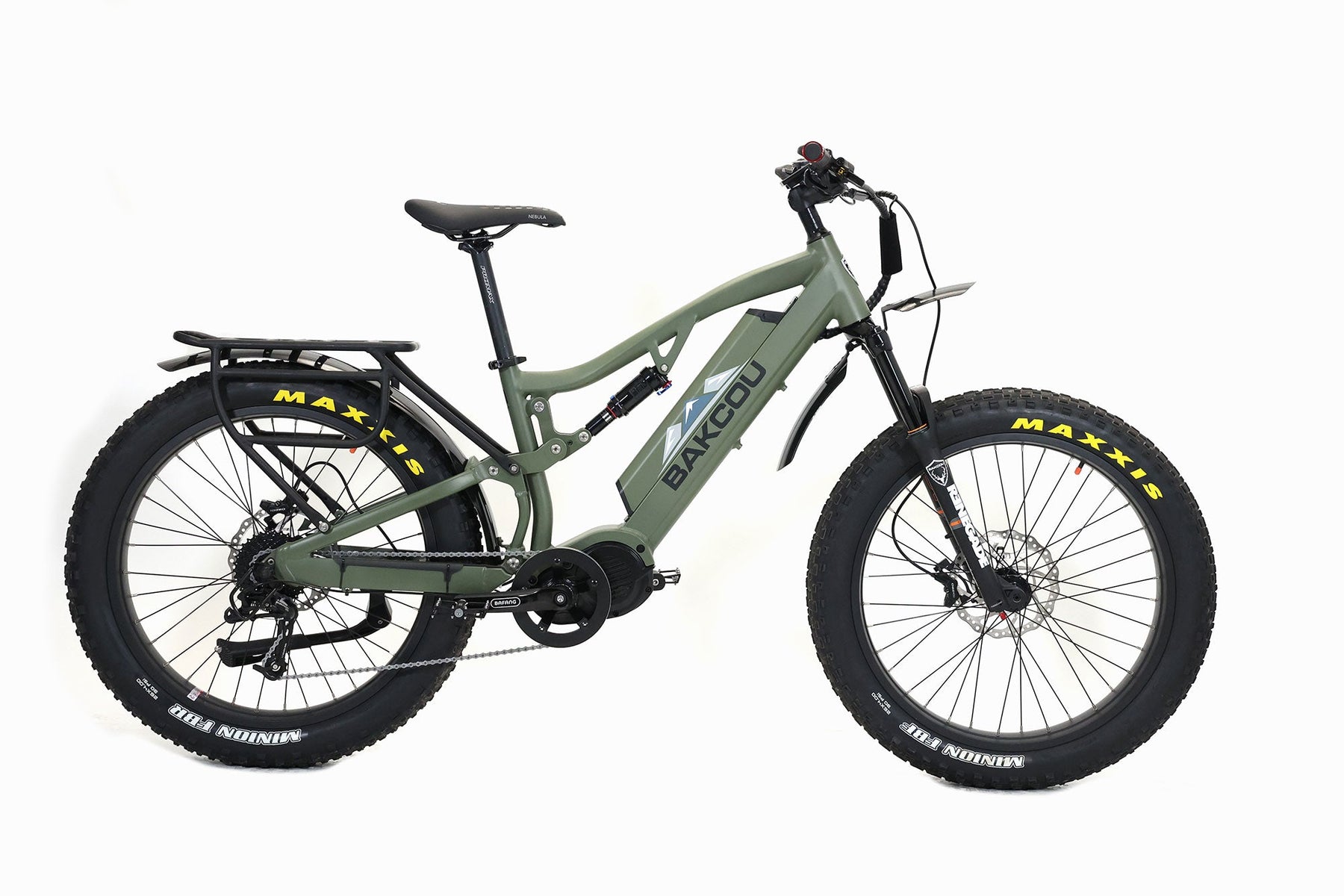 MSRP: from $5,599 to $7,899
Available as Storm or Storm Jäger
Full-suspension design
Equipped for hauling cargo
The Storm is Bakcou's high-performance workhorse for backcountry adventuring and reaching remote hunting spots.
This e-bike has a single-pivot suspension setup that helps provide stability and comfort on steep, rocky mountain trails. However, it's also equipped with a rear cargo rack for hauling gear or game to and from camp.
The Storm Jäger has an upgraded 14-speed internal hub, higher-tier brakes, mudguards, and a 25Ah battery. These upgrades make it hard to justify the extra cost, considering the 25Ah Storm costs almost $2,000 less.
The main competitor for the Storm is the QuietKat Ibex, which costs around $600 less but has a very similar build kit. The main difference between the two is the Ibex's more capable four-bar suspension with 140mm of travel compared to the XC-style single-pivot on the Storm.
If you want a full-suspension hunting workhorse with tons of range, Bakcou's Storm is a great choice, but if you want a more capable bike, the Ibex will eat up trails with its wider tires and burlier suspension.
---
Bakcou Scout
MSRP: from $5,599 to $5,899
Fully-integrated electronics
Sport-focused trail MTB design
Choose between four colors, two sizes, and two batteries
The Scout is Bakcou's first dedicated sport mountain bike. It has a full-suspension design, trail geometry, and a stripped-back component list.
This fat-tire e-bike has the same 120mm front and rear air suspension with a single-pivot platform. The single-pivot is typically used for cross-country and light-duty trail mountain bikes, so it lacks the capability of four-bar and Horst-link platforms.
Additionally, the high weight of around 80lb limits maneuverability in tight spaces. On the other hand, the 4″ tires make it possible to tackle soft terrains and ride comfortably over small to medium-sized obstacles.
The 21Ah Scout build competes closely with Rambo's Rampage mountain bike. The Rampage has a more typical MTB build kit with its 27.5″ x 2.8″ wheelset. It also weighs just 67lb, significantly less than the Scout. These two characteristics mean it's more maneuverable and capable on proper MTB trails. However, it lacks the ability to ride on snow, sand, and mud.
All things considered, the Bakcou Scout is a worthy consideration for trail mountain bikers who want the added capability of fat tires and an ultra-powerful 1000W motor.
---
Bakcou MAV3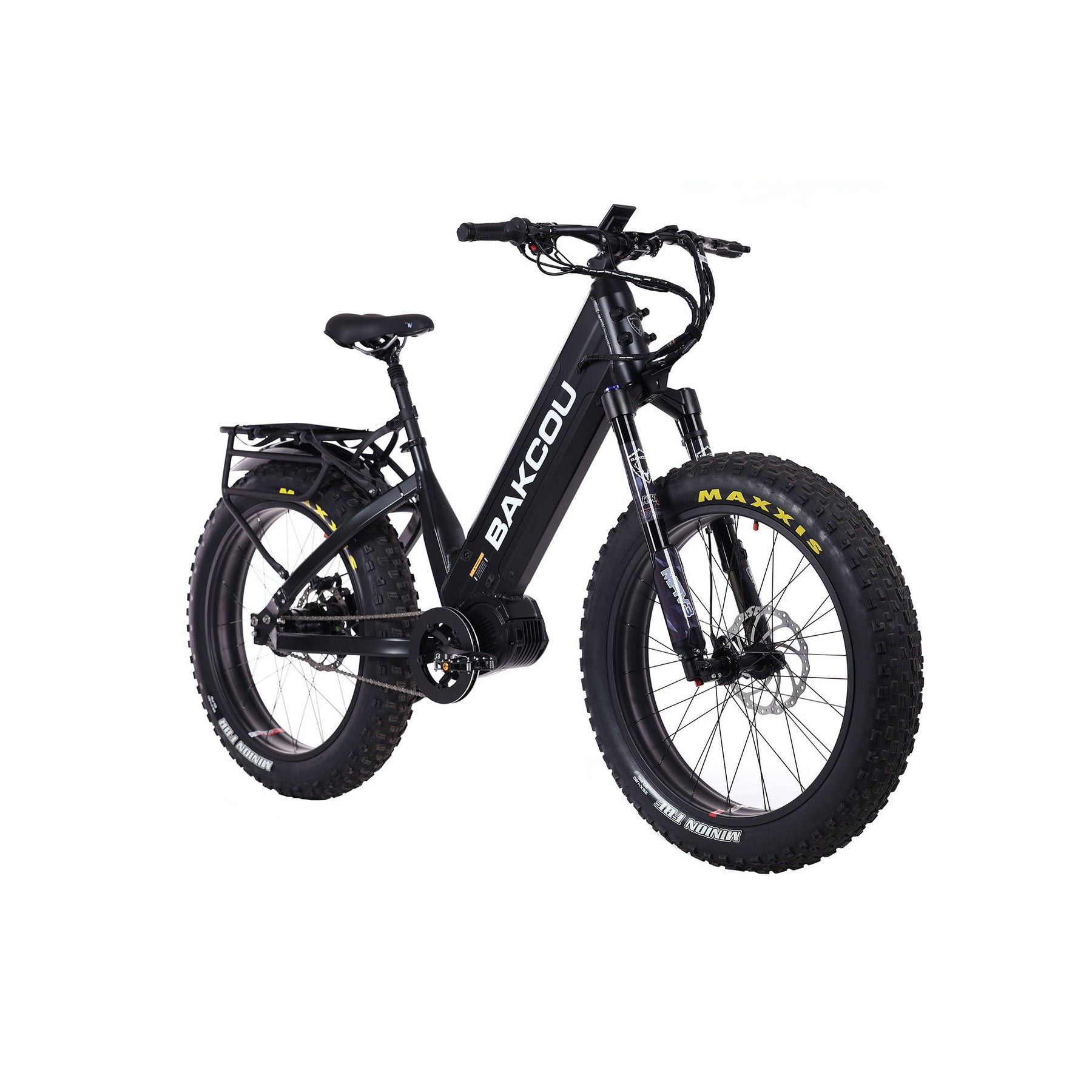 MSRP: $9,299
Heavy-duty e-bike for military and first responders
400lb payload capacity
140mm-travel fork and 4.8″ super fat tires
The MAV3 is Bakcou's most expensive, most capable model. This e-bike's components and design have been thoughtfully considered to maximize durability, reliability, and capability.
Bakcou removed the rear suspension to reduce complexity and added wider Maxxis Minion tires and extra fork travel to compensate.
The MAV3 also has a rack, rear mudguard, and a 400lb capacity for carrying heavy cargo. Of course, it also sports Bafang's 1000W Ultra mid-drive motor paired with a wide-range Rohloff hub.
Bakcou managed to integrate two 48V 15Ah batteries into the enormous step-through down tube, giving the MAV3 tons of range for hard riding.
At just over $9,000, this is a huge investment, but the MAV3 backs up its high price with equally high capability.
FAQ
1. Where are Bakcou bikes manufactured?
Bakcou bikes are manufactured in China. The brand specifically states this on its website, justifying the decision with the following statement "… being closer to the supply chain of component parts, to the cheaper cost of labor, to the network of skilled workers who share trade secrets…"
2. How fast is the Bakcou Storm?
The Bakcou Storm can be unlocked to reach speeds over 35mph. These 'unrestricted' speeds should reserved for riding on private land, where e-bike classification laws do not apply. When riding on public roads, the Storm should be limited to 20mph or 28mph, depending on the area.
3. Who is the CEO of Bakcou?
The current CEO of Bakcou is one of the co-founders, Dave Andre. The other co-founder, Bryan Child, is the VP of Sales. Both Bakcou Bikes founders retain ownership of the electric bike company, which is registered as an LLC (Limited Liability Company).
4. How long does a Bakcou bike battery last?
A Bakcou Bike battery will reach 900 charge cycles with proper care and maintenance. Once it reaches 900 cycles, the total energy capacity should be roughly 60 to 70 percent of the original capacity. This will continue to drop until the battery holds very little charge or dies completely.
5. What is the range of the Bakcou Mule?
The maximum range of the Bakcou Mule will depend on the battery size chosen. The Mule is currently sold with the choice of four batteries: 17.5Ah, 19.2Ah, 21Ah, or 25Ah. Then, factors like terrain, weather, weight, average speed, and elevation gain will all influence the average range.
Final Thoughts: Should You Buy a Bakcou Electric Bike?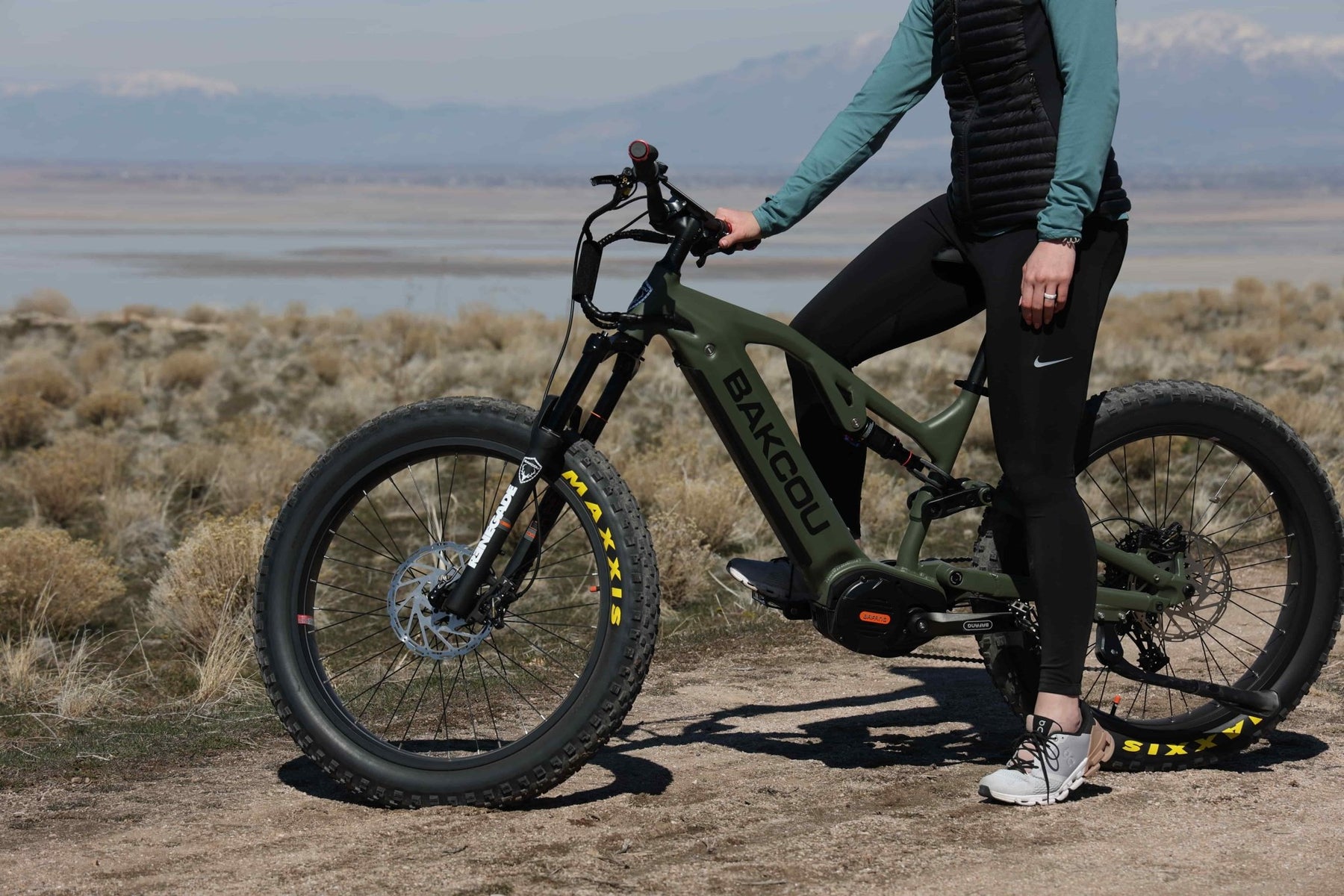 Adventure and hunting e-bike brands like Bakcou offer uniquely capable products to riders with extreme demands and high standards for comfort and performance.
Bakcou bikes meet these needs thanks to the brand's use of high-quality, mostly brand-name components from suppliers like SRAM, Shimano, Tektro, Maxxis, Bafang, RST, and RockShox.
Bakcou also does its best to appeal to the widest range of customers possible with multiple price points, customization options (battery, paint finish), and model styles.
All things considered, we feel that a Bakcou bike could make the ideal companion for any adventurers, hunters, overlanding enthusiasts, or ranchers.
The main drawback of purchasing Bakcou e-bikes is that the prices are high, and the one-year warranty doesn't instill confidence. Likewise, the company's extended warranties are expensive.
Given that, if you have an appropriately sized budget and need a heavy-duty off-road machine, consider a Bakcou electric bike.
---
How it stacks against others