Rad Power Bikes Full Brand Review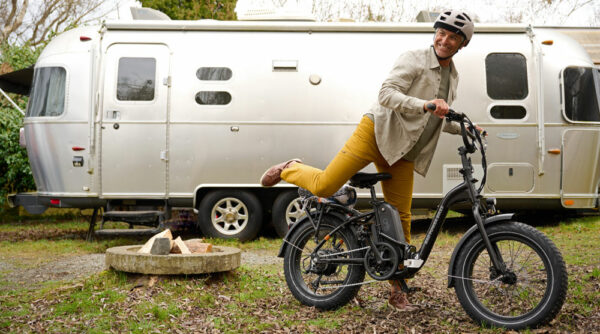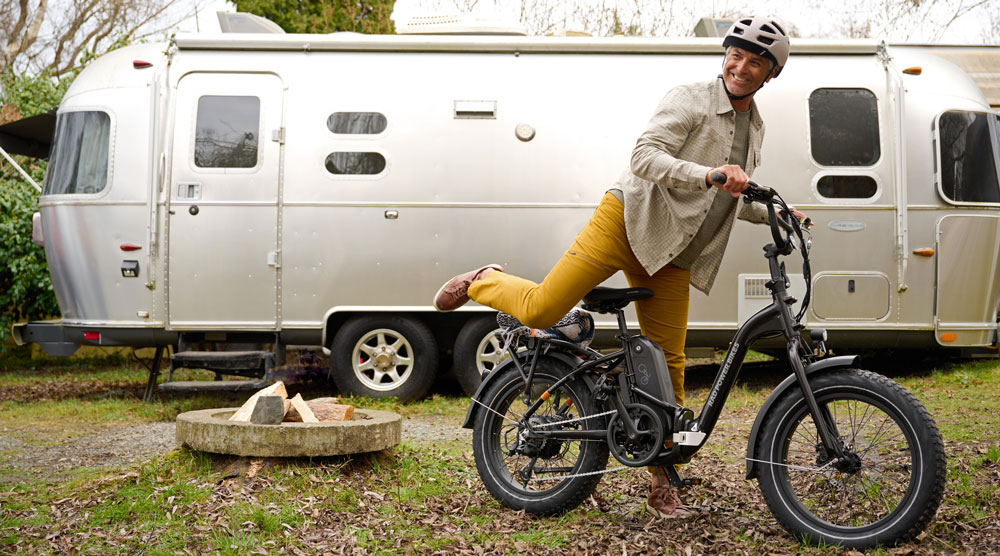 Rad Power Bikes is an electric bicycle manufacturer based in Seattle, WA, USA. They produce unique city, folding, all-terrain, cargo, and utility bicycles, as well as many accessories and parts.This Rad Power Bikes review will discuss the brand and the standout features of its bikes and provide a detailed look at the models and accessories.
Rad Power Bikes Review: About the Brand
Rad Power Bikes is North America's largest direct-to-consumer electric bicycle brand that focuses on urban models for everyday people to ride every day.
This direct-to-consumer business model eliminates retailers and third parties, lowering the price for the consumer.
The company was officially established in 2015 when Mike Radenborough partnered with Ty Collins, his childhood friend, and started an Indiegogo campaign to help them launch their first e-bike. They aimed to raise $40,000 but ended with $320,000.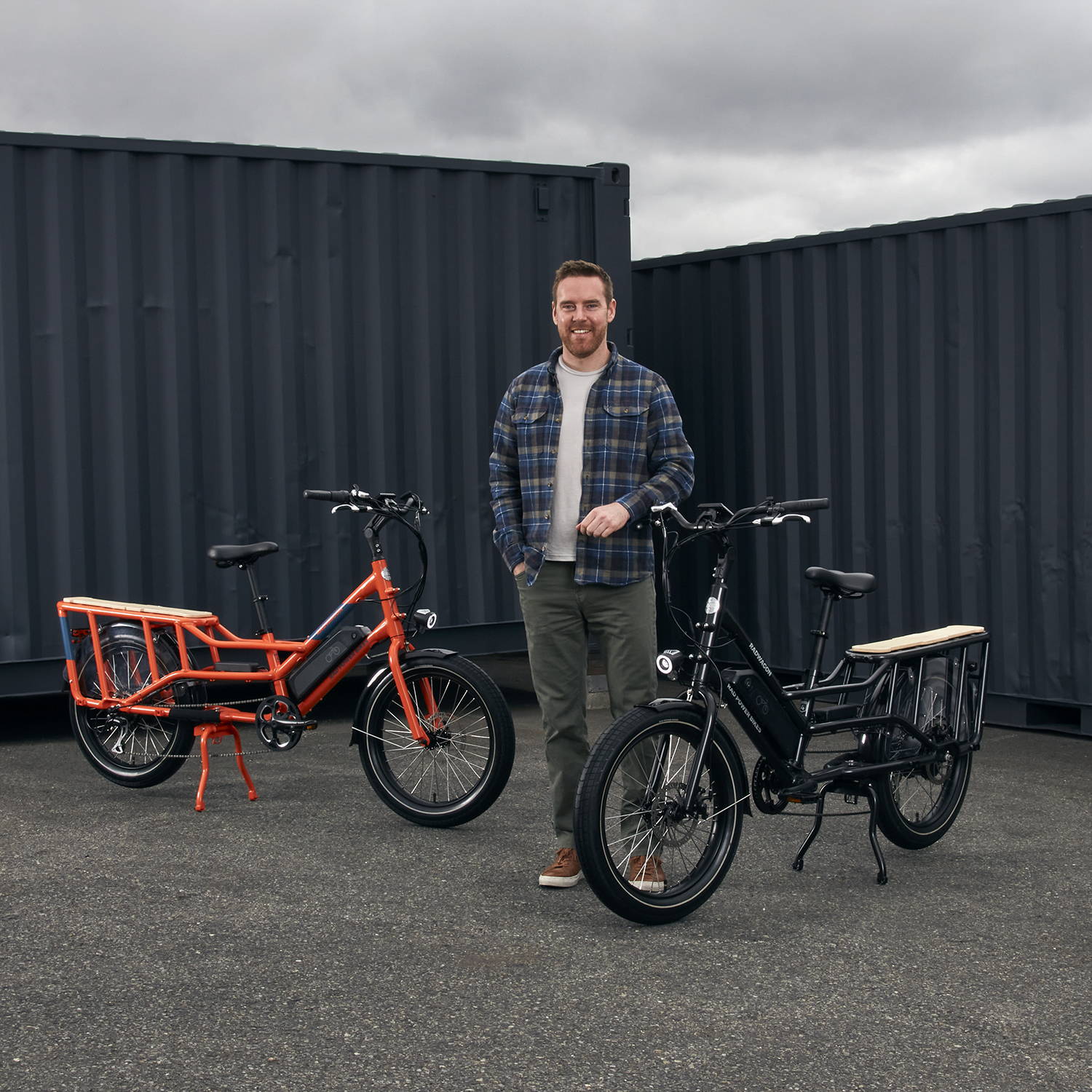 Rad Power Bikes actually has its roots as far back as 2007 when Mike Radenborough built his first e-bike for riding to high school and back home in a more practical way.
For years, Rad Power Bikes was a one-person operation as Mike worked on converting traditional bikes into e-bikes for neighbors, friends, family, and local customers.
Today, Rad Power Bikes produces and sells some of the best-value urban electric bikes on the market. The brand became popular because of its unique approach that focuses on practicality.
The company headquarters is located in Seattle, WA, but they also have offices in Vancouver, Canada, and Utrecht, the Netherlands.
Features That Make Rad Power Bikes Stand Out
Rad Power Bikes products aren't perfect, but they have numerous thoughtful features that make them stand out in the sea of entry-level e-bikes.
Firstly, the direct-to-consumer business model is more cost-effective and allows the company to keep prices below $2,500. Affordability is not a priority for big-name cycling manufacturers that produce e-bikes, so companies like Rad Power Bikes are making electric bikes more accessible to the general public.
The brand is also recognized for creating reliable products, and while there can be issues from time to time, the customer service team is responsive and helpful. Unfortunately, the brand only offers a basic one-year warranty on its e-bikes.
Rad Power Bikes' models all have practical urban-centric designs, with the RadRover 6 Plus blending city and off-road functionality. Among its six e-bike lines, you have folding, utility, cargo, commuter, and e-trike options.
Each bike is highly customizable, with a range of model-specific accessories available on the official website, allowing you to equip yours for various jobs. Impressively, the RadRunner 2 is compatible with 330 different accessory pairings.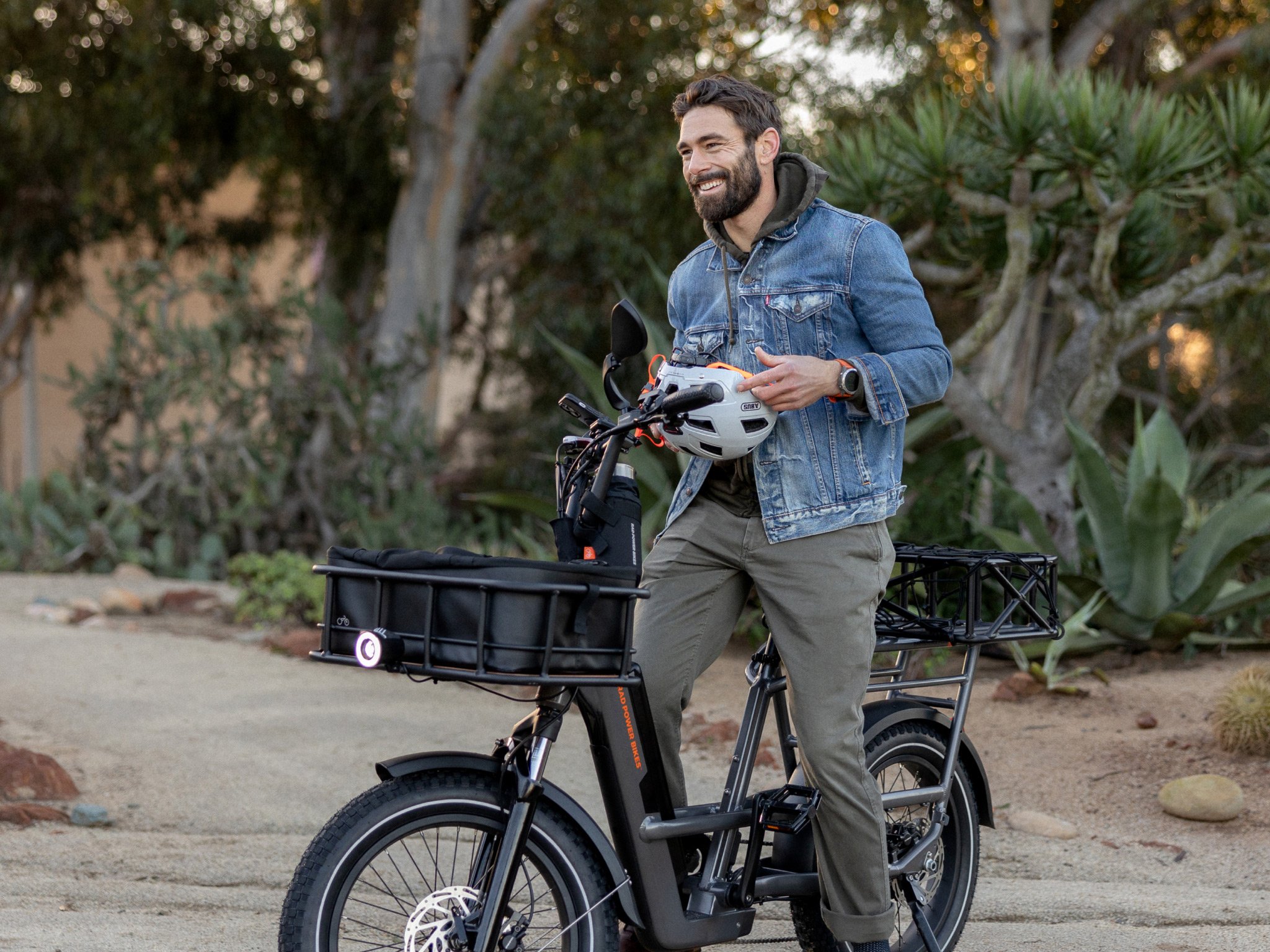 Comfort is another priority of Rad Power Bikes. Each model has upright geometry, comfortable touchpoints, wide tires ranging from two to four inches, and some have fork suspension or cruiser-style handlebars.
Other notable features consistent across the models include throttle mode, powerful 750W hub motors, integrated LED lights, fenders, and kickstands.
Overall, the Rad Power Bikes designs are purposefully practical, comfortable, and versatile, appealing to the broadest range of riders and riding styles possible.
Rad Power Bikes Review of Model Lineup
As of March 2023, Rad Power Bikes sells six model lines that fall into six categories. Most of the models fit into multiple categories, like the RadRunner, a utility bike that could double as a commuter or light off-roader thanks to its 3.3″ tires.
Commuter
Off-road
Cargo
Utility
Folding
Trike
One attractive feature of the Rad Power Bikes lineup is that each model is priced below the market average when you factor in big-name brands like Trek, Cannondale, Gazelle, and so on.
Their cheapest model costs just $1,499, whereas their most expensive model has a $2,499 price tag. This range of prices is becoming more and more common, but Rad Power Bikes is still highly competitive with its pricing.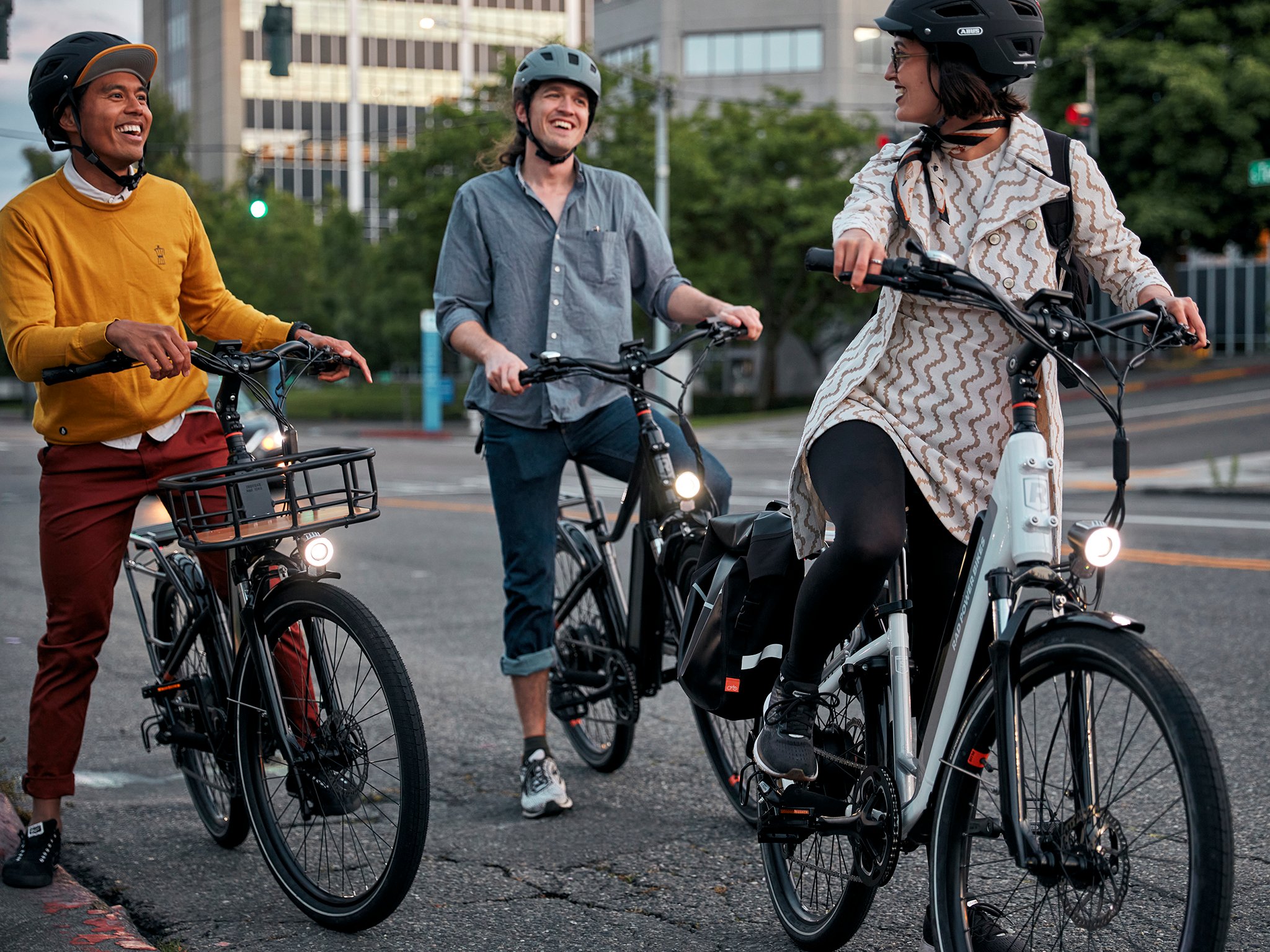 The brand's lineup of bicycles is not huge. Instead of focusing on quantity, they have ten individual builds from the aforementioned six models, but they direct all of their resources into making them the best they can be.
These are not performance bicycles built for athletes who want to test their limits. Instead, Rad Power Bikes makes their bikes for ordinary people who wish to start riding more often than before and do it in a comfortable and sustainable way.
Now, let's take a look at their current lineup of models.
Rad Power Bikes RadTrike 1

RadTrike is Rad Power Bikes' first attempt at an electric tricycle. This stylish and practical single-speed trike demonstrates the company's exceptional attention to detail in design and accessory compatibility.
The RadTrike is intended for urban dwellers, seniors, and those with impaired balance or mobility who need the extra stability and comfort afforded by an electric tricycle.
The RadTrike 1 features a 750W front hub motor and a 480 Wh battery that provides 25-55 miles of range and tops out at 14 mph. In addition, this system has a handy parking brake feature and reverse mode to make parking easier.
This e-trike can support up to 415 lb of weight, including 60 lb in the rear and 30 lb in the front. Unfortunately, Rad Power Bikes doesn't include any accessories, so the base cost of $2,499 will increase for most owners.
Other notable features include a seat with a backrest (both of which are adjustable), fenders, LED lights, 2.25″ Kenda puncture-resistant tires, and slightly underpowered mechanical disc brakes.
---
Rad Power Bikes RadWagon 4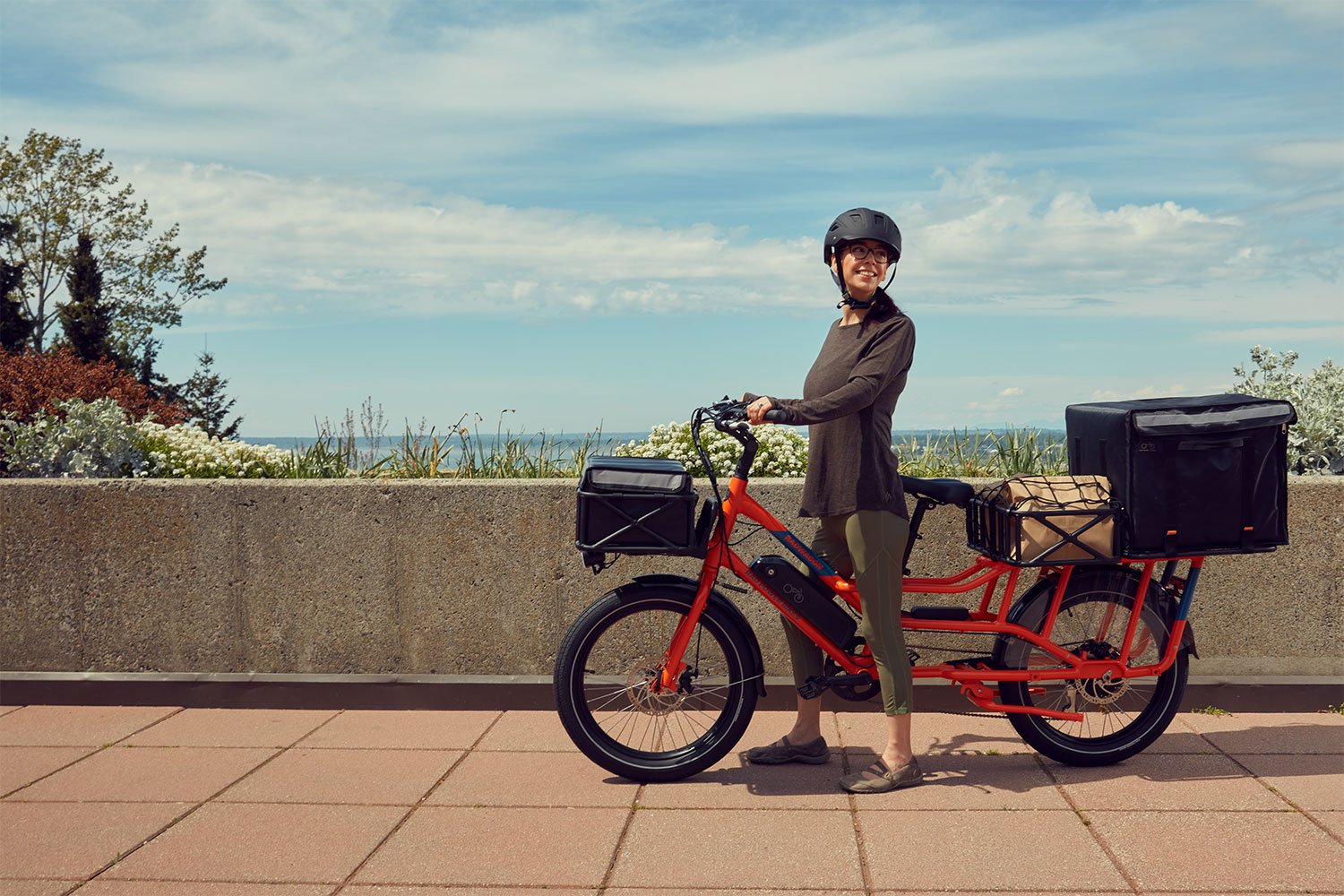 The Rad Power Bikes RadWagon 4 is one of the best electric cargo bicycles designed for those who need to haul a lot of weight without breaking a sweat.
It has a super-long rear rack that can fit two child seats, two pairs of panniers, or a massive basket for your groceries. RadWagon 4 is powered by a 750W motor supported by a 672 Wh battery.
This motor can take you up any hill, even when loaded to the brim, and the battery will last for 25 to 45 miles when you use the 7-speed Shimano drivetrain.
Comfort and stability come from 3″ tires, but the 22″ wheels make for slightly bumpier riding. In addition, you get Tektro mechanical disc brakes with 180 mm rotors to keep you in control.
The RadWagon 4 can support up to 350 lb and 120 lb on the rear rack, providing plenty of capacity for the average rider, albeit less than most cargo e-bikes.
---
Rad Power Bikes RadRunner 2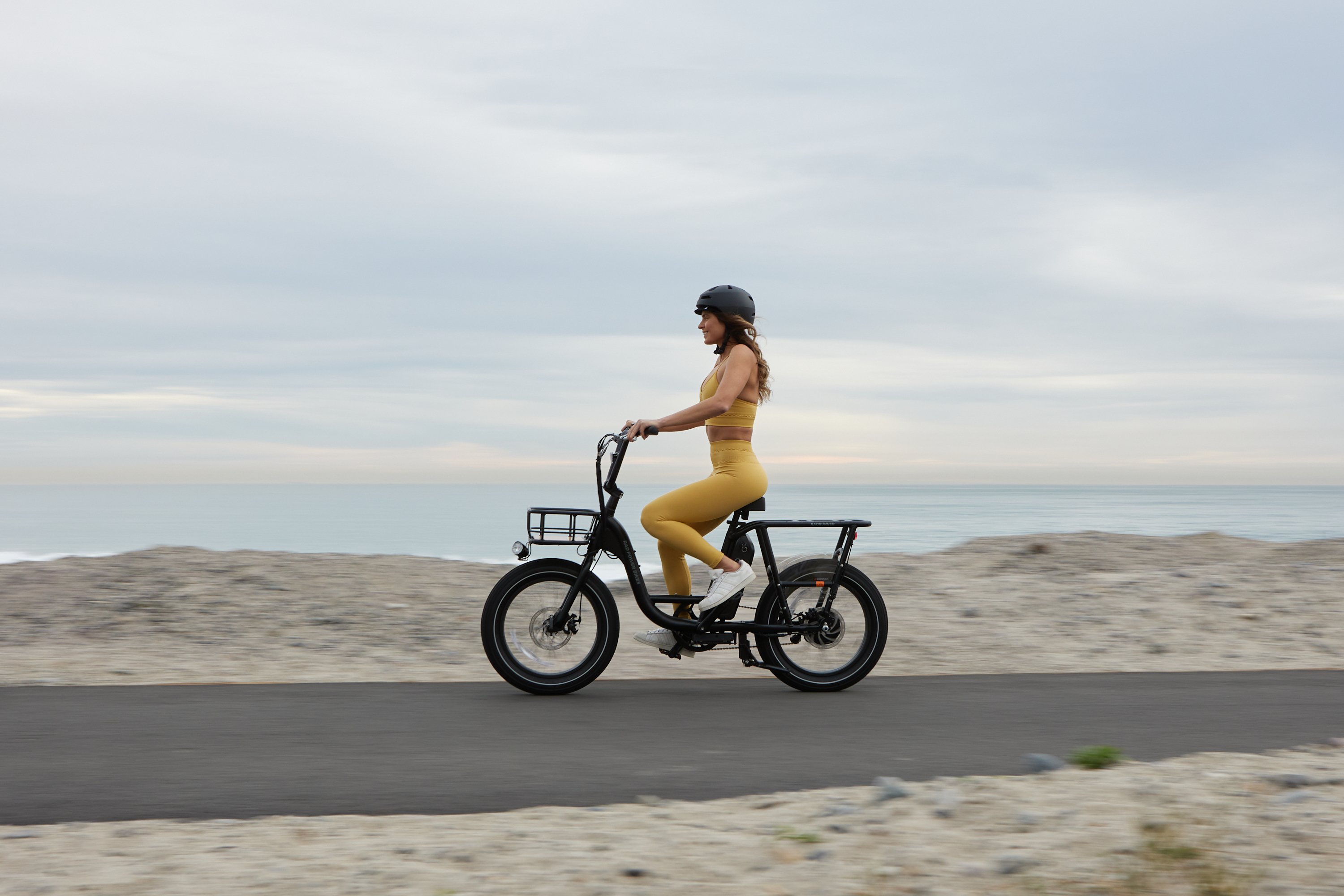 Rad Power Bikes' RadRunner 2 is a straightforward utility e-bike with basic components and an affordable price to match.
This model is compatible with 330 different accessory combinations to personalize it for any job. In addition, the 3.3″ Kenda tires, relaxed geometry, adjustable handlebars, and low-step frame make for comfortable and enjoyable riding.
The RadRunner 2 has a low-maintenance single-speed drivetrain and a rigid steel fork that help keep the weight and price down. Unfortunately, this drivetrain limits your ability to pedal on steep inclines and means you'll have to rely on the throttle to get moving from a stopped position.
The 300 lb payload capacity is plenty for the average rider, and you can load the rear rack with up to 120 lb. The 750W motor makes light work of pulling heavy cargo.
Other notable features of the RadRunner 2 include puncture-resistant tires, LED lights, and Tektro mechanical disc brakes. The only downside is you have to add fenders separately.
---
Rad Power Bikes RadRunner 3 Plus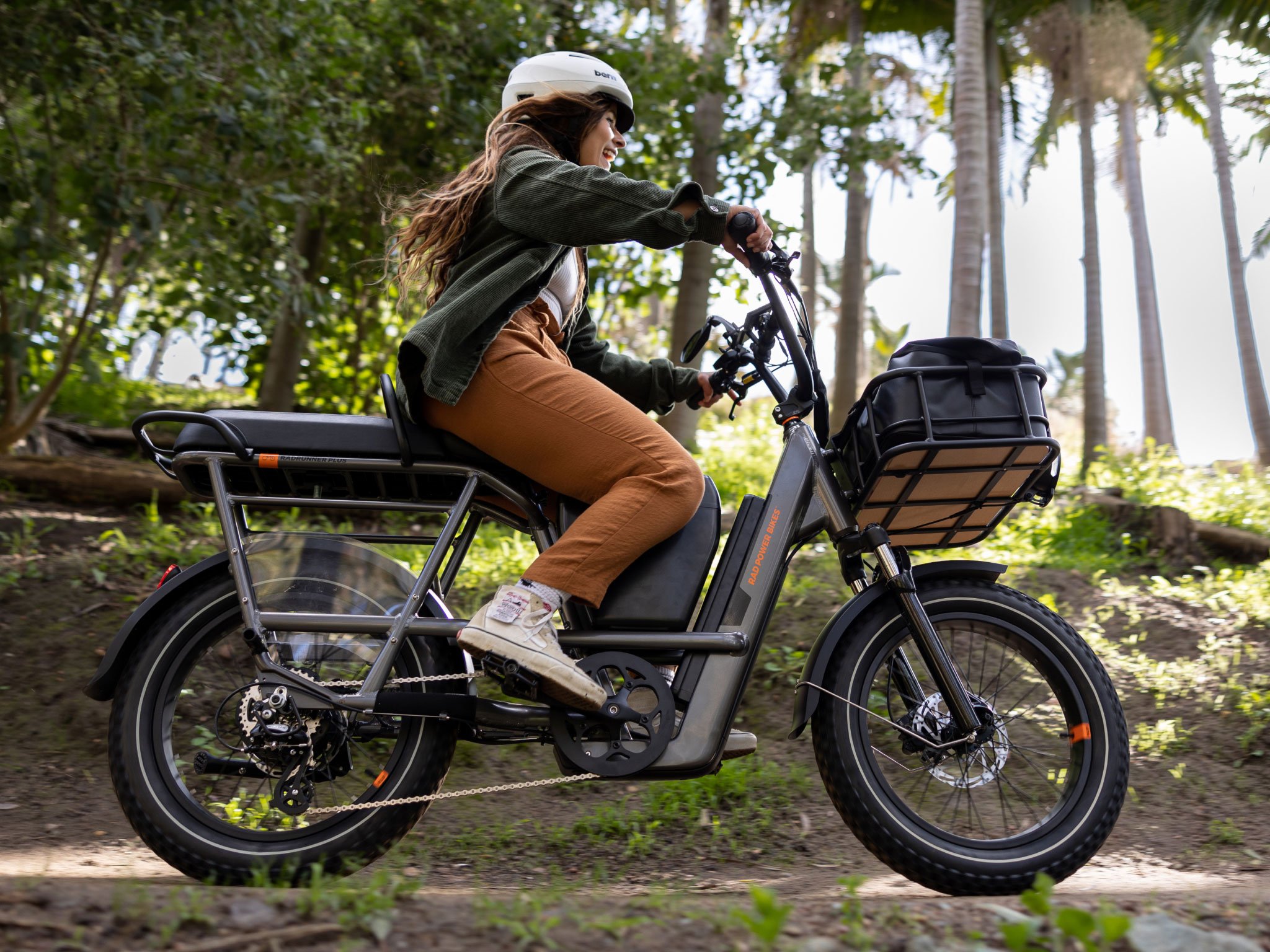 Rad Power Bikes' RadRunner 3 Plus is the latest update to the brand's versatile utility e-bike and develops on the previous RadRunner Plus.
Again, this utility beast is the perfect choice for riders who want comfort, functionality, and customizability for their day-to-day riding. Owners can choose between 350 different accessory combinations to make their model unique.
The latest release, the Rad Power Bikes RadRunner 3 Plus, is more capable than its predecessor. It features 350 lb of payload capacity with a 120 lb-capacity rear rack that can fit two child seats or multiple cargo-carrying accessories.
One major upgrade is the new Tektro hydraulic disc brakes which allow you to stop reliably and safely, even with a full payload.
The electronics also got an overhaul, with a new semi-integrated battery, dual-screen display, and improved motor that climbs hills ten percent faster. Rad Power Bikes also managed to reduce the bike's weight.
Unfortunately, the price has increased by 25 percent, making this the brand's most expensive model and less accessible for the average person.
 Buy new RadRunner 3 Plus | Buy old RadRunner Plus
---
Rad Power Bikes RadRover 6 Plus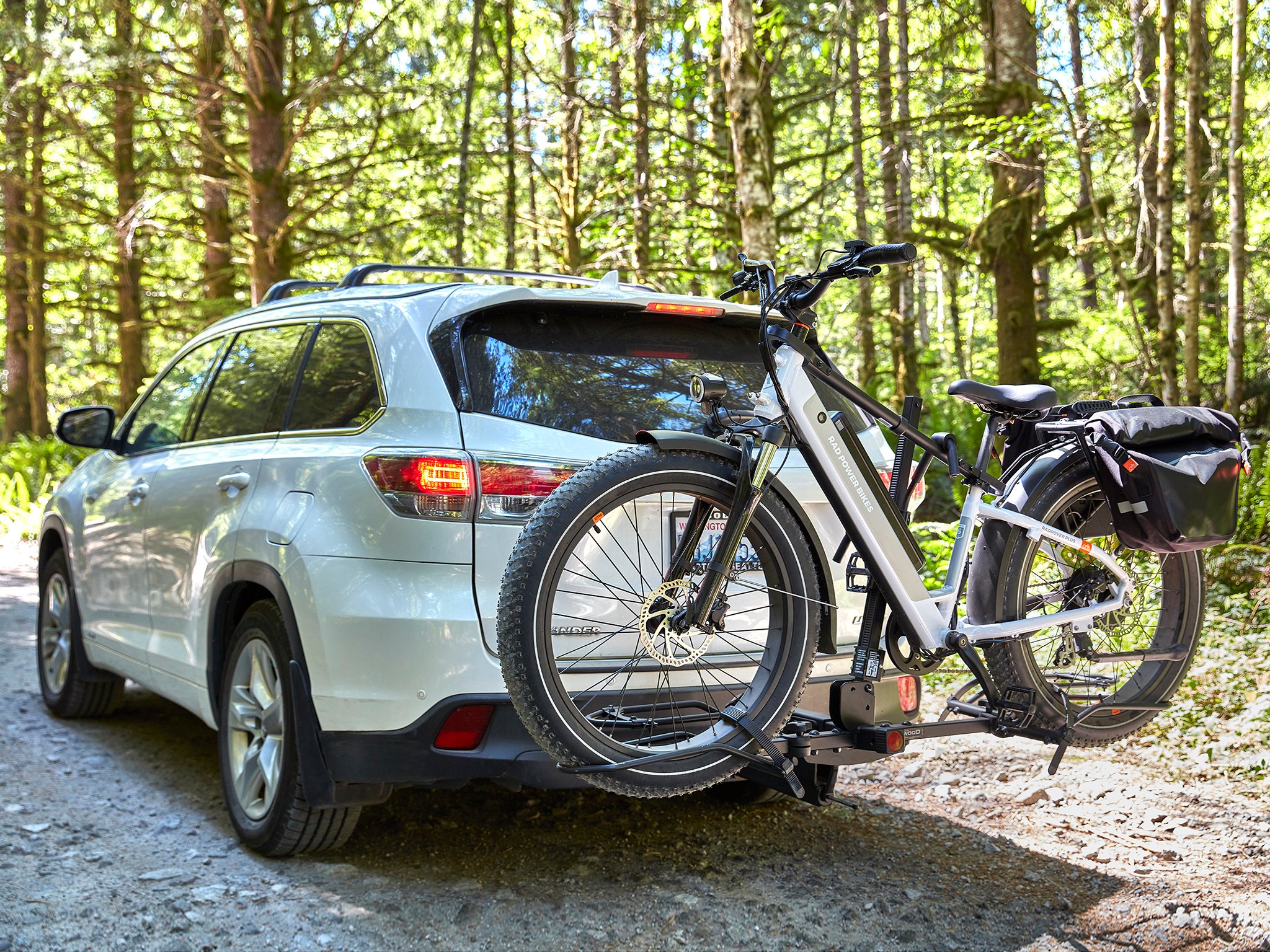 The Rad Power Bikes RadRover 6 Plus is a fat bike with components capable of taking you on an adventure on and off-road. It is the brand's flagship e-bike and one of the best-selling electric fat bikes in North America.
The RadRover 6 Plus comes in a step-over or step-thru frame design, each rolling on 4″ fat tires and adding to the comfort and capabilities of a 60 mm front suspension fork. In addition, you get powerful and reliable hydraulic disc brakes for extra control.
While it's an entry-level fat tire e-bike, you can still do some damage on the trails with the help of its 750W motor. However, we recommend avoiding more advanced trails as it won't be capable of handling big hits or sharp turns. Likewise, the 7-speed Shimano Altus drivetrain isn't suitable for heavy off-road use.
The RadRover 6 Plus' 672 Wh battery is limited to a range of 45 miles because of the slow fat tires and high weight (~73lb).
Finally, like all of the brand's models, the RadRover is suitable for day-to-day urban riding and compatible with a rack and various other accessories for commuting or light touring.
---
Rad Power Bikes RadExpand 5
The Rad Power Bikes RadExpand 5 is perhaps the most practical of all Rad Power Bikes' e-bikes. This folding bicycle offers a mix of useful accessories that will make daily commutes easier than before.
The RadExpand 5 has 20″ wheels and comes built around a low step-through frame. Some stock components include fenders, a kickstand, and lights. In addition, you can personalize it with various accessories from the company's online store.
The ability to fold down in seconds makes the RadExpand 5 an excellent choice for multi-modal commuters or those with limited storage space at home or in the office.
This is another fat bike in the brand's lineup, with 4″ CST BFT puncture-resistant tires to help take the sting off bumpy roads and give you traction when venturing onto gravel paths.
Like all of the Rad Power Bikes lineup, the RadExpand 5 has a powerful 750W hub motor and 672 Wh battery combination. However, this motor feels more potent on a lighter bike weighing 62.5 lb.
Finally, the groupset comprises basic mechanical disc brakes and a 7-speed MicroSHIFT drivetrain, typical components in this price range.
---
Rad Power Bikes RadCity 5 Plus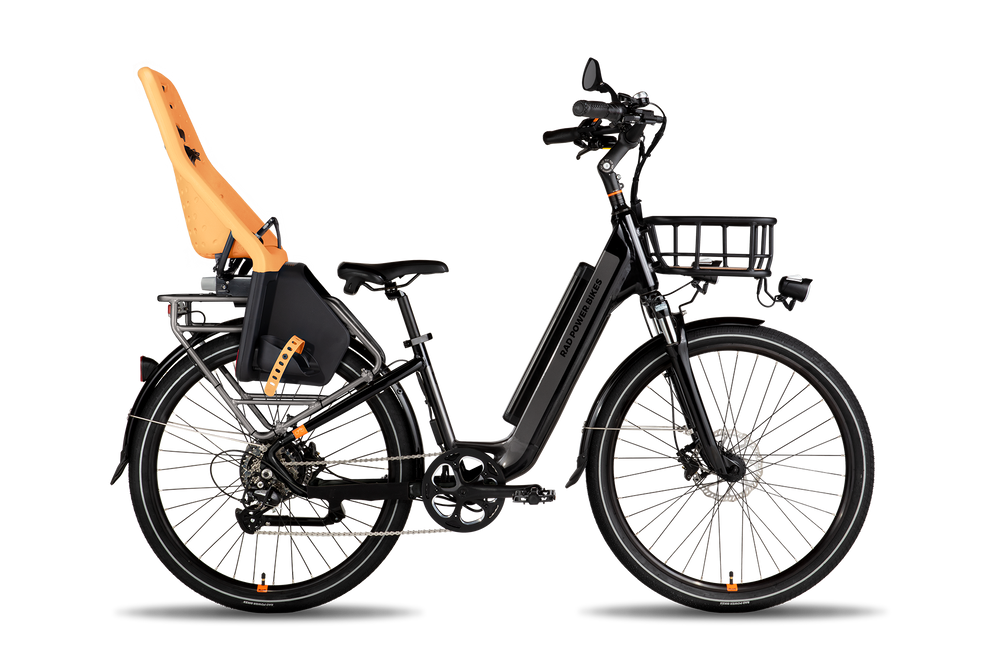 The final model in our Rad Power Bikes review is the RadCity 5 Plus, a classic urban commuter with an electric twist. This simple hybrid e-bicycle with 50mm of front suspension can take you on an adventure along paved and unpaved roads.
It cleverly balances comfort and speed with the narrowest tires of the company's models (2″) and relaxed geometry with cruiser-style handlebars and an ergonomic saddle. So if you want one of the best electric commuter bikes that will enable you to stay on the move for longer, RadCity 5 Plus is the answer.
As a commuter e-bike, it comes equipped with a rack, fenders, and lights and has the typical broad accessory compatibility seen throughout the Rad Power Bikes range. However, the total payload capacity is only 275 lb with 59.5 lb on the rear, so you might be limited if you're a heavier rider.
The Shimano Altus 7-speed drivetrain and off-brand hydraulic disc brakes perform perfectly well for urban riding, and you get puncture-resistant tires to reduce the chance of flats.
Considering all of these features, it doesn't come as a surprise that RadCity 5 Plus is among the highest-rated options in the sub $2,000 price range.
---
Rad Power Bikes Accessories
As mentioned, Rad Power Bikes is renowned for its extensive range of electric bike accessories. Likewise, each model is compatible with dozens of combinations of accessories.
In general, Rad Power Bikes accessories are not cheap. Still, they are well-built and guaranteed to be compatible if you select your exact model using the "Current Model Compatibility" or "Legacy Model Compatibility" search filters.
Because many of the accessories are designed by Rad Power Bikes for their own models, they're straightforward to install. Some are unique to the brand, such as the caboose, Conestoga, and canopy for the RadWagon 4. The online store also has several Rad Power Bikes aftermarket accessories from major brands like ABUS, Thule, Hollywood Racks, and Suntour.
The Rad Power Bikes accessories include:
Storage and transport
Safety and Security
Seating
Ebike upgrades
Helmets
When choosing electric bike accessories, you should start with the essential safety-focused ones, such as a helmet and high-vis clothing, and those for roadside repairs, including a multitool, spare tubes, and a hand pump. Thankfully, all Rad Power Bikes' models come with lights.
With the basics covered, you can consider the different rack, basket, and bag options for carrying cargo and tools to enhance the safety and comfort of your new ride.
Frequently Asked Questions
1. Are Rad Power Bikes made in China?
Yes, Rad Power Bikes are made in China. They work with two factories that handle all of the manufacturing. The company's main headquarters is in Seattle, Washington. In addition, the Canadian headquarters is in Vancouver, and the European one is in Utrecht, the Netherlands.
2. How long will a Rad bike last?
A Rad bike could last over ten years if you maintain it correctly and replace the components as they wear. The company states that their batteries should last an average of five years, depending on how often you charge them. Likewise, the motor should last five to ten years.
3. How fast do Rad Power Bikes go?
Rad Power bikes go up to 20mph using the throttle or pedal assist, putting them in the Class 2 category. These e-bikes are subject to very few restrictions in the US. In Europe, speeds are limited to 25mph, and the bikes do not have throttles.
4. Can you ride a Rad Power bike without pedaling?
Yes, you can ride a Rad Power bike without pedaling. All of the brand's models are fitted with a throttle. Throttle mode activates the motor independently of pedal assist, allowing you to ride without pedaling. This feature is especially useful when riding in busy urban areas.
5. Why are Rad Power Bikes so heavy?
Rad Power Bikes are so heavy because they use big 750W motors, large 672Wh batteries, wide puncture-resistant tires, and most come loaded with accessories such as fenders, a rack, lights, and a kickstand. In addition, several models use heavy coil fork suspension.
6. Can a Rad Power bike get wet?
Yes, a Rad Power bike can get wet. All the components are water-resistant, meaning you can ride safely in light to moderate rain, through shallow puddles, and on wet roads. Avoid riding through deep puddles and heavy rain, and don't submerge any components underwater.
7. What motors do Rad Power Bikes use?
All Rad Power Bikes use 750W brushless geared hub motors. The manufacturer that they use is Bafang. Until the arrival of the RadCity 5 and RadWagon 4, the company was using direct-drive hub motors too, but these have been replaced in the latest generations.
8. Which Rad Power bike is the lightest?
The lightest Rad Power Bike currently sold in the US is the RadExpand 5, weighing 62.5lb. Before they stopped production of the RadMission, it was the lightest option, weighing around 50lb. Their bikes are heavy due to the large electronics, wide tires, and extra accessories.
Final Thoughts About Rad Power Bikes
Rad Power Bikes takes a unique approach to manufacturing bicycles. Most of their lineup is comprised of entry-level models with a focus on practicality and utilitarianism.
Part of the brand's success also lies in the fact that their ebikes are jam-packed with features and accessories. Even the cheaper models are usually fitted with fenders, lights, racks, a kickstand, and disc brakes.
When it comes to electronic components, all Rad Power bikes are powered by 750W Bafang motors and large battery packs with capacities upwards of 600 Wh.
Since they operate in the USA, Canada, and Europe, the maximum motor power is usually set to conform to the local laws governing electric bicycles. Most models also have a throttle and a pedal-assist mode, putting them in the Class 2 e-bike category.
---