Electric bikes can be a big investment. The upfront and ongoing electric bike costs are substantially higher than a traditional bike. As with regular bikes, e-bikes vary in price quite dramatically, with options for almost all budget levels within a category.
Many first-time e-bike buyers underestimate the ongoing cost of owning and operating an ebike. Charging the battery, extra maintenance, and more expensive repairs add up over time.
So, how much does an electric bike cost up front, and what are the recurring costs?
Answering these questions isn't straightforward, so in this article, we'll try to break down the different factors influencing price and ongoing costs so you can make a better purchasing decision.
Electric Bike Cost: How Much Should You Spend?
The cost of electric bikes ranges from as low as $500 for a low-quality no-name e-bike to around $14,000 for the most advanced electric mountain bikes.
On average, buyers spend around $2,000 on their first e-bike. The largest category of e-bikes is the urban/commuter electric bikes, which has many options in this price range.
However, if you're looking for a performance e-MTB or e-road bike, prices only start at around $4,000.
Electric bikes under $1,000 are the most basic models you'll find. They use non-brand or bottom-tier components, cheap manufacturing processes, and provide minimal support and warranties. In addition, these bikes may not be serviceable by bike mechanics.
Most of these models are urban-centric, aimed at riders who need a light-duty e-bike for short trips around the city. However, low-quality components result in poor durability, low performance, and a higher likelihood of defects.
As mentioned, this price range is the most common, with hundreds of e-bikes under $2,000 available from direct-to-consumer brands and a few entry-level models from big-name companies like Trek and Cannondale.
Quality and performance vary hugely across this price range, and you can find more varied styles, including fat-tire off-roaders, commuters, folding e-bikes, and cheap cargo e-bikes.
At the higher end of this range, expect better integration and design, larger batteries, more robust and lighter components, and even premium mid-drive motors.
This price range includes premium urban electric bikes, including high-end folding electric bikes and cargo electric bikes. In addition, you'll find entry-level performance e-bikes for mountain, road, and gravel riding.
Most models in this range have brand-name components from companies like Shimano, Bosch, SRAM, Tektro, and Maxxis. Mid-drives and high-end hub drive motors are seen on these bikes, and companies focus on lower weight, extra functionality, and more refined design and integration.
This price range includes highly-specialized e-bikes such as mid to high-end performance bikes, heavy-duty cargo models, hunting e-bikes, and select urban models from luxury brands.
These bikes are the best of the best when it comes to durability, design, performance, and usability. Likewise, they should come with excellent manufacturer support and warranties.
Features that Affect the Cost of Electric Bikes
Many factors influence electric bike cost; too many to cover in this article. However, the following five features have the largest impact.
When considering which electric bike to purchase, evaluate which features are most important to you and find a balance between cost and functionality.
Battery and Motor
Why are bikes so expensive? Well, because electronic components are expensive.
The battery and motor are the two most important electronic components on an e-bike, making up a large percentage of the total price.
High-quality batteries and motors are expensive, but they significantly improve the performance of an e-bike. For example, a larger battery with premium cells will provide more range and last longer (more charge cycles) than a small off-brand battery.
Likewise, premium motors are more efficient and lightweight and typically provide natural power transfer through torque sensing. However, they are much more expensive.
Power also doesn't correlate with price, so a more expensive motor might not be more powerful. Overall, more range, a natural ride quality, and lower electric bike weight mean higher prices.
However, there is a difference in cost between hub motors vs. mid-drive motors, as the latter are typically more expensive.
Drivetrain and Brakes
Another big contributor to the cost of electric bikes is the groupset (drivetrain and brakes). Many cheap electric bikes save money by using off-brand and bottom-tier components.
For the average e-bike rider, drivetrain performance isn't a priority as long as it shifts reliably and provides enough gearing range to pedal at high and low speeds.
However, cheaper drivetrains quickly lose shifting performance and often lack high or low gears. Mountain, road, and gravel riders usually look for fast and reliable shifting, durability, low weight, and plenty of range, which drives up the price.
Braking power and consistency should be a priority for all e-bike riders. Rim brakes aren't powerful enough for e-bikes, so they typically aren't used, and mechanical disc brakes are the most basic you find.
Hydraulic disc brakes are the most consistent, powerful, and durable, especially those from major brands (Tektro, Shimano, and Magura). Unfortunately, they are the most expensive as well.
Design and Materials
Design is a less obvious factor in the final cost of an electric bike.
High-end electric bikes often have sleek designs and seamless integration of electronics that can increase their appeal to consumers. However, these designs add to the price because more money goes into research, innovation, and engineering in the design phase.
Frame material also has a huge effect on the price of a bike, carbon fiber being the most expensive of the three most common materials (steel, aluminum, and carbon). Aluminum is cheaper and used on almost all e-bikes below $5,000. Steel e-bikes are uncommon, but there are some exceptions.
Accessories
Many electric bikes, especially urban models, come with additional accessories like lights, fenders, and racks.
These accessories add to the cost of electric bikes but improve convenience and safety, which can justify the added expense.
Some manufacturers offer cheaper stripped-down models that don't have these extra components, allowing you to save money if you don't want or need them.
Brand Name, Warranties, and Customer Support
If you want a name-brand e-bike, this comes at a price. The cheapest models from leading bike brands start around $2,500, but they usually have better customer support and warranties. Likewise, they are, on average, more reliable as more money goes into quality control.
Lesser known brands and direct-to-consumer e-bike companies sell at lower prices by investing less in quality control, avoiding distributors, and running smaller customer support teams.
How Much Are E-Bikes: Recurring Electric Bike Costs
As mentioned above, the ongoing costs of owning an electric bike are higher than a traditional one, but not by much.
For example, batteries need to be replaced every 4-5 years after a certain number of charge cycles because the max range drops very low, similar to how a cell phone battery loses capacity over time. Additionally, you have the cost of general maintenance, charging, and accessories.
Let's take a closer look.
Replacing an E-Bike Battery
Again, replacing the battery is one of the most notable electric bike costs. Batteries are typically rated for somewhere from 500 to 1000 charge cycles. Once it reaches this number, the max energy capacity will decline rapidly, meaning you will get less range than you used to.
If you get 40 miles from a full battery and it's rated for 800 cycles, that's 32,000 miles before the capacity starts degrading substantially. That means years of riding before having to worry about it.
Overcharging and using or storing your battery in excessively cold or hot conditions speeds up degradation. A new battery will cost roughly $500, so be aware that this cost will come up every five to eight years, depending on usage and treatment.
E-Bike Charging Costs
The cost of charging an electric bike is negligible, even when taken over the course of a year. So let's do a short calculation to see roughly how much it costs.
Let's say you have an e-bike with a 672Wh battery (a standard size for hub motor urban e-bikes) and an average range of 40 miles, and each week you ride 80 miles between commuting and leisure.
672 Wh is equal to 0.672 kWh (kilowatt hour). The average price of one kWh in the United States is $0.168 (as of Feb 2023).
To fully charge your battery from empty twice each week, it takes two 0.672 kWh cycles (1.334 kWhs), which amounts to $0.168*1.334kWh=$0.224
Even if you ride your e-bike 80 miles each week of the year, your total changing costs will only add up to $11.64 ($0.224*52). It's worth noting that this is if your battery is perfectly efficient at charging, so this price is probably a little higher, but still very low.
How Much Does an Electric Bike Cost to Maintain and Repair?
Regular ebike maintenance and repair costs can add up over time. Drivetrain maintenance and repair, new tires and tubes, and replacement brake pads and hydraulic fluid are just some of the things that come up.
Assuming you can carry out basic maintenance like cleaning and lubing a drivetrain and changing a flat tire, the rest of the mechanical repairs and maintenance should cost roughly $200 to $300 per year, as long as no major issues arise with the e-bike. This includes a routine tune-up every six months (more frequent for heavy use).
Accessories and Gear
All the extra equipment and accessories you need for riding also add up, although many of these components don't need to be replaced often.
Some common accessories include a rack, lock, hand pump, fenders, lights, mirrors, and baskets. Other gear includes a helmet, reflective clothing, gloves, and possibly cycling clothes or shoes (depending on your riding style).
Conclusion: How Much Does an Electric Bike Cost?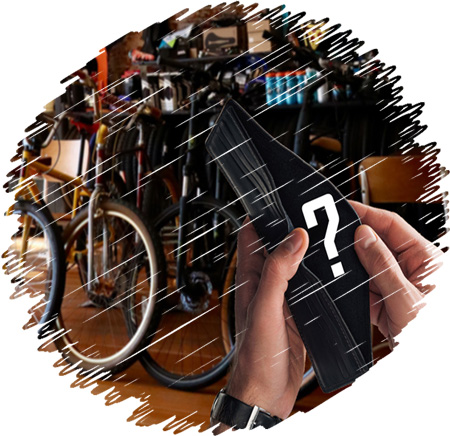 Electric bike cost varies based on factors such as the quality of the battery and motor, drivetrain and brakes, design and materials, and the extra accessories and brand name. Buyers should also consider the ongoing expenses of owning an e-bike before deciding.
While many cheap and affordable options exist, particularly in the urban/commuter category, these e-bikes often have lower-quality componentry and poor design, leading to higher long-term expenses.
In general, the more you pay upfront, the lower the ongoing costs will be, as components are more durable, warranties are better, and construction is of higher quality.
Try to find a balance between cost and functionality based on your budget, needs, and preferences. Investing in a higher-priced e-bike often results in a more enjoyable and reliable riding experience, but don't blow past your budget and leave yourself short for ongoing expenses.
---
Read Next
Best Electric Bikes Under $500 in 2023
Best Cheap Electric Bikes in 2023