24" kids bikes are smaller versions of full sized bikes. They will likely have hand brakes, gears, front-suspension and a similar seating posture to mountain bikes. These bikes are for confident riders who are simply too small for a full sized bike.
Frame Diagram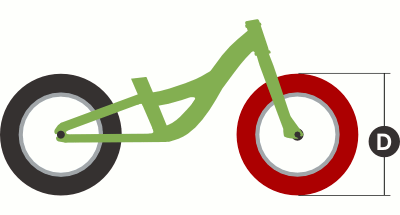 Measuring Instructions
1

Measure the diameter of the existing tire, as illustrated above (D), or look on the tire for the size (it looks like this: nn" x n.n").

2

If you find the tire size, the first dimension is the tire diameter, the second dimension is the tire thickness.

3

Record the tire diameter, as this also represents the bike frame size.

4

Select your bike size from the drop-down on the right to see a rider chart.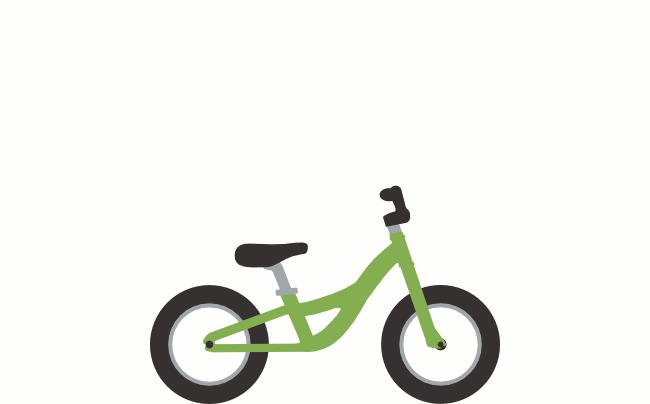 Kids Bike
Rider Charts
Once you know your bike's frame size, select it from the drop-down to see how tall riders should be to use this bike.
Notes
Wheel Size (D) - This is the outer diameter of the wheel, with the tire installed on the rim.
Kids Bike Sizing (in) - Kids bikes are measured in inches.