Run bikes don't have pedals, allowing the child to push themselves along. This allows your child to learn to balance at their own pace, without worrying about pedaling.
Frame Diagram
Measuring Instructions
1

Measure the diameter of the existing tire, as illustrated above (D), or look on the tire for the size (it looks like this: nn" x n.n").

2

If you find the tire size, the first dimension is the tire diameter, the second dimension is the tire thickness.

3

Record the tire diameter, as this also represents the bike frame size.

4

Select your bike size from the drop-down on the right to see a rider chart.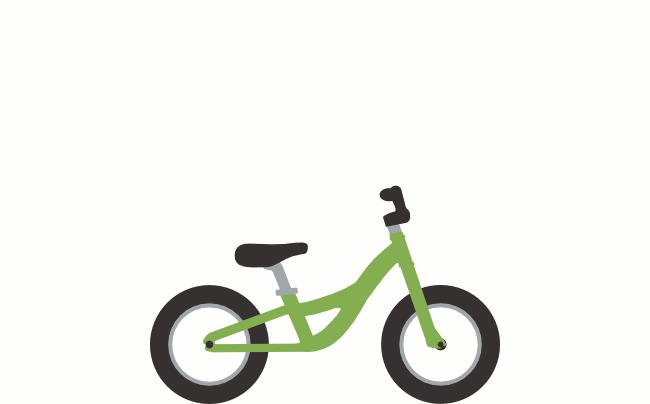 Run Bike
Rider Charts
Once you know your bike's frame size, select it from the drop-down to see how tall riders should be to use this bike.
Notes
Wheel Size (D) - This is the outer diameter of the wheel, with the tire installed on the rim.
Kids Bike Sizing (in) - Kids bikes are measured in inches.