Unless you've been living under a rock for the past few years, you'll have seen e-bikes zipping around your city or town or one you've visited.
At their core, electric bikes are just traditional bicycles with a motor to assist you. However, this additional power opens up new opportunities for riders and makes cycling more accessible.
With an e-bike, you can commute sweat-free, pull heavy cargo, conquer mountainous terrain, and ride longer distances without worrying about fitness, hence their increasing popularity.
All true electric bikes have a pedal assistance system (PAS), which delivers power when you pedal. However, many models also incorporate an ebike throttle, which works independently of pedaling.
This article outlines the differences between PAS and throttle mode, their pros and cons, and how each impacts the rider experience to help you decide if an electric bike with a throttle is the right choice.
Throttle vs. Pedal Assist: What's the Difference?
Electric bike systems include a motor, battery, controller (the brain), and sensors. A network of cabling that runs through and along the frame connects these components. As mentioned, the throttle is an additional component on some pedal electric bikes.
What Are Pedal Assist E-Bikes?
A pedal assistance system engages the motor to provide additional power when you pedal. You turn the e-bike on and select the desired PAS level using the plus and minus buttons on the handlebars. The higher the level, the more power is delivered, and higher assistance levels drain the battery faster.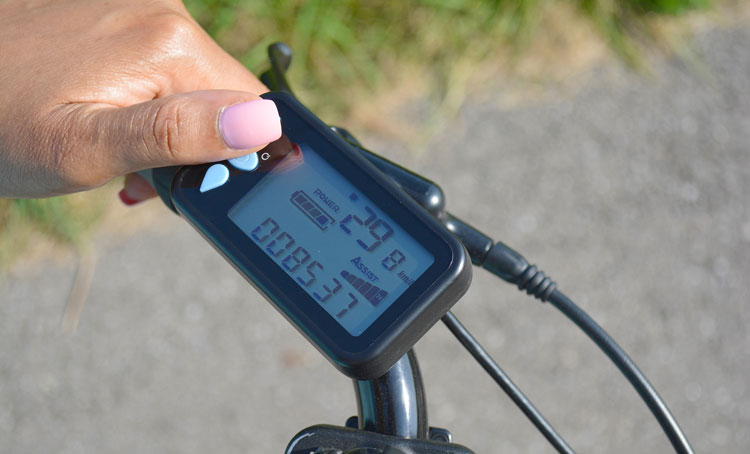 Then, using sensors that monitor how fast you pedal (cadence), how hard you pedal (torque), or a combination of both, the motor activates and responds with assistance.
Cadence sensors are the more primitive of the two types, acting like an on-off switch, so the power doesn't fluctuate unless you change the PAS mode. In contrast, torque sensors monitor the force pushed through the pedals and respond with a proportionate amount of assistance that fluctuates dynamically. To learn more about this, read our full guide on torque vs cadence sensors.
A pedal electric bike allows you to choose how much power you want but requires pedaling in order to work. PAS is limited to 28 mph across the US. In Europe, the speed limit is 25 km/h.
Pros of a Pedal Electric Bike

More options for pedal electric bikes without throttles
More range from the battery
Natural bicycle feeling compared to throttle
Using PAS burns calories
Easier to control (modulate) power
Fewer restrictions on where you can ride a pedal-assist e-bike
Better for climbing hills as rider power helps to maintain speed

Cons of a Pedal Electric Bike

Starting from a stopped position requires more effort
You can sweat or get tired on hilly terrain or on low PAS levels
Poor-quality PAS e-bikes with cadence sensors can be clunky, slow to respond, and unnatural to ride
Mid-drive e-bikes require better shifting technique and more concentration on changing gears
What Are Throttle E-Bikes?
An electric bike throttle is an alternative way to activate the motor. Most throttles are small buttons or levers on the handlebars that you push down with your thumb to engage the motor. However, some e-bike brands, like Rad Power Bikes, use a twist-grip, which you twist toward you to activate, like a moped.
Ebike throttles work independently of pedaling, so you can begin moving from a stopped position without having to gain momentum each time, which is a valuable feature for urban riders who stop at traffic lights frequently.
In general, throttles are only found on hub-drive electric bikes. Retrofitting a throttle to a mid-drive e-bike is more complicated, and it makes the bike illegal in Europe, so very few manufacturers do it. Hunting e-bike brands like QuietKat Bikes and Rambo Bikes install throttles on their mid-drive motors.
The top speed by law when using a throttle is 20 mph, so e-bikes are programmed to cut off power at this point.
Pros of an Ebike with a Throttle

Allows you to start quickly from a stopped position to pull away when the lights change or when navigating congested urban environments
Makes e-bikes more accessible to those with limitations to movement or fitness
Using the throttle makes you feel like you're riding a motorcycle
Allows you to quickly reach the top speed
Ideal for cargo electric bikes

Cons of an Ebike with a Throttle

Limited choice of electric bikes, primarily to cheaper hub-drive models
Less control of power output
Poor throttle systems can be hard to modulate and jerky
Restricted use in national parks and banned in Europe
Uses battery energy faster than PAS
No exercise while using the throttle
Throttle vs. Pedal Assist: Which Is Better for Your Riding Style?
We've described pedal assistance and compared the pros and cons of each. And now, we will discuss how they apply to different riding styles, fitness levels, and preferences.
If you've never ridden an electric bike before, we recommend visiting a local e-bike dealer to test-ride a hub-drive model with a throttle and a mid-drive model. You will quickly discover which type you prefer and whether or not you want a throttle e-bike.
Urban Transport and Commuting
As mentioned, the advantages of eBike throttles are most evident in urban environments with lots of stopping and starting, which is why most of the best electric commuter bikes come with throttles.
It takes effort to gain momentum each time you come to a stop on an electric bike, so being able to start moving before you pedal takes the strain out of city riding. Likewise, you can move faster, getting ahead of cars and other traffic and making yourself seen, which is safer.
The one point worth noting is that if the throttle is poor quality, it can cause you to lose control when navigating tight spaces between traffic, so choose e-bikes from reputable manufacturers.
Mid-drive electric bikes are also excellent for urban riding if you're an experienced rider. These bikes require you to use the gearing and shift into lower gears when approaching a stop. If you have good gearing technique, riding a mid-drive in urban environments is smooth and effortless.
Recreational and Leisure Riding
Recreational and leisure riding at moderate speeds in less congested areas is another excellent way to take advantage of a throttle electric bike. Again, being able to start effortlessly from a stopped position makes for more leisurely riding. That's why most of the best city electric bikes have throttles.
The one downside for recreational rides is that electric bike throttles reduce your electric bike range, so you'll be limited to shorter distances if you rely heavily on them.
Again, riding a mid-drive e-bike and utilizing the full range of the gearing makes for great leisurely riding. However, it can be stressful if you're uncomfortable with changing gears regularly.
Mountain Biking, Hunting, and Off-Roading
In general, riding off-road is best suited to mid-drive pedal electric bikes, most of which don't have throttles. The steep climbs and loose surfaces encountered on mountain trails mean you must utilize the whole drivetrain, especially the lower gears.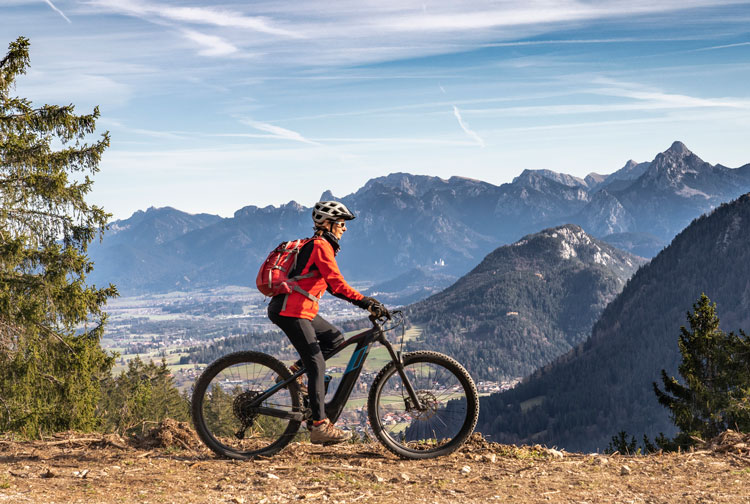 Mid-drives also provide more torque which allows you to hold speed on steep gradients. The smoother power output and balanced weight distribution of mid-drives help maintain traction on mud or loose dirt.
Many of the best fat tire e-bikes are used for both urban and off-road riding and include a throttle. The throttle works best off-road when the terrain is relatively flat and traction is decent. Using the throttle on hilly terrain is extremely energy-demanding, and you may lose traction because the power is harder to modulate.
As mentioned, hunting e-bike brands take extra steps to add throttles to their mid-drive e-bikes, increasing their capabilities and making them feel more like ATVs. However, while the throttle provides more autonomy for these bikes, they're known for having poor range.
Road and Gravel Riding
Electric road bikes and electric gravel bikes are designed for performance-minded riders who use their bike for sport and want the extra boost of pedal assistance while keeping the weight low, extending the battery's range, and maintaining a natural ride quality. For these reasons, throttle functionality is not necessary on these bikes.
Throttle vs. Pedal Assist: Battery Life, Speed, and Restrictions
The law for electric bikes in the US limits throttle-assisted speeds to 20 mph and PAS speeds to 20 mph (Class 2) or 28 mph (Class 3). Class 3 e-bikes are subject to more restrictions in some states.
Pedal-assist bikes generally have longer ranges, depending on how you use them. The throttle drains the battery faster than pedal assist because the motor generates all the power. However, if you rely solely on the highest levels of pedal assistance on a Class 3 e-bike, the battery will drain faster than using the throttle alone, as it requires much more power to reach 28 mph.
Legal Considerations
As mentioned, there are multiple electric bike classes for standardizing the production of e-bikes and the restrictions that apply to them.
Class 1: 20 mph, PAS only, 750W max
Class 2: 20 mph, PAS and throttle, 750W max
Class 3: 28 mph, PAS, optional throttle (20mph), 750W max
Class 1 and 2 e-bikes are subject to the same minimal restrictions in most states, but using the throttle is restricted in some natural parks. Regardless of the class, throttles cannot assist over 20 mph.
Class 3 e-bikes are subject to more restrictions, such as not being permitted on multi-use paths or requiring minors to wear helmets in some states. Read more in our detailed ebike classes guide.
Frequently Asked Questions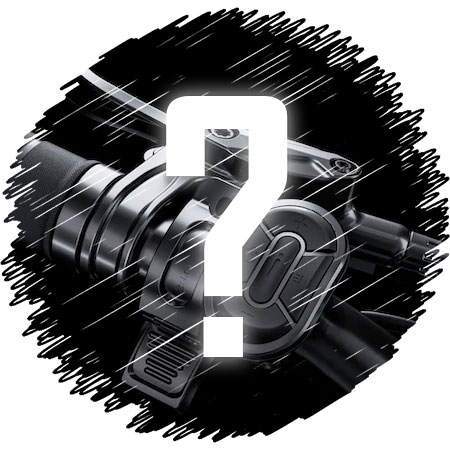 Is pedal assist better than throttle?
No, pedal assist isn't better than throttle; each has pros and cons. However, an electric bicycle must have a pedal assist system. If it only has a throttle, it's essentially an electric moped. Throttles are less common because they aren't legal in Europe or the UK.
Can you use pedal assist and throttle at the same time?
Yes, you can use pedal assist and throttle at the same time. Both work independently of each other, but the throttle will stop working once you reach 20 mph, whereas pedal assist will continue to 28 mph on Class 3 electric bikes.
What is throttle mode on an eBike?
Throttle mode on an eBike is when you actuate the motor by pressing or twisting the throttle. On some e-bikes, you can control the amount of power generated by the throttle by pushing the thumb lever harder or twisting the grip throttle more.
What are the different modes on an electric bike?
The modes of an electric bike change based on the manufacturer of the motor. Most electric bike systems have three to five modes, such as Eco, Sport, and Turbo. Others have a 'walk mode' for walking alongside your e-bike without pushing, and many have a throttle mode.
What are the different types of pedal assist?
There are two types of pedal assist systems, torque-based and cadence-based. A system with torque-sensing delivers assistance based on how much power you put into the pedals, the PAS mode, and the gear. Cadence sensing is more primitive and assists based on if the cranks are turning and the mode.
Do you have to pedal an electric bike?
No, you don't have to pedal an electric bike if it has a throttle. The throttle engages the motor independently of pedaling and will power you up to 20 mph. That said, it must have a drivetrain to be considered an electric bike.
Conclusion
Deciding between a standard pedal electric bike and a throttle electric bike can be tricky if you've never ridden an electric bike. However, as discussed throughout the article, there are clear riding styles and situations where having a throttle is preferable.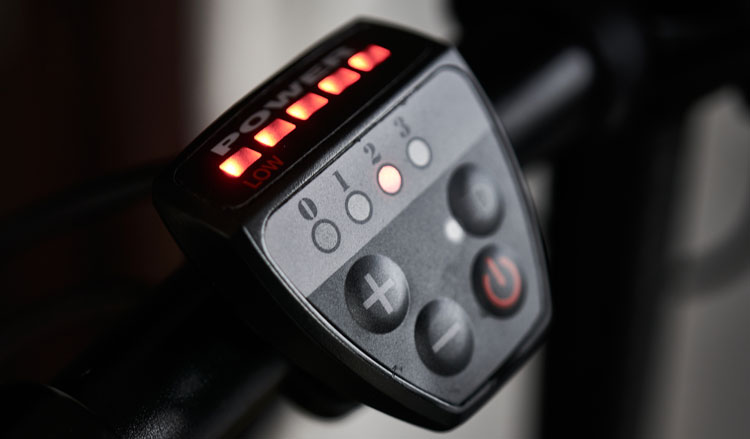 Urban and leisure riders, beginners, and those with limited mobility and fitness will appreciate the boost that a throttle offers. However, for most others, they aren't necessary, and they limit your options primarily to hub-drive electric bikes. In addition, using the throttle a lot will reduce your range, and you may be unable to use it in certain areas like national parks.
Again, if you've read this article and are still unsure which to choose, we recommend test-riding one pedal electric bike and another with a throttle.
We're excited to see where e-bike technology goes and the kinds of unique, innovative features that the e-bikes of the future will have. The one issue that could arise is tighter restrictions on max speed and throttle usage that replicate the European and UK standards. But for now, electric bikes with throttles are here to stay.
---
Read Next
Longest Range E-Bikes of 2023: Which Ebikes Can Go Farthest?
Direct Drive vs. Geared Hub Motors: Which is Best for Your E-Bike?