Navigating the electric bike market and choosing the perfect ebike requires a basic understanding of the different components and designs.
Motor placement, power, battery capacity, range, sensors, and brake power are all factors to consider when learning how to choose an electric bike.
This electric bike buying guide will give you the information necessary to make an informed choice and find a suitable ebike.
We will cover the different electric bike types, the electronics and components, characteristics to look out for, popular brands, and what to expect in each price range.
This guide on how to buy an electric bike will finish with information on assembly, maintenance, and repair, so make sure to stick with it until the end.
E-Bike Classification: What Do the Three E-Bike Classes Mean?
---
The electric bike classification used in the United States regulates the use of e-bikes and provides manufacturers with standards for limiting power and speed.
Each state in the US has specific laws and regulations that apply to the individual classes, but the definitions used are the same across all 50 states.
For example, Class 3 e-bikes are banned from bike paths in California, but in Texas, they are not. All three classes are limited to 750W of power.
Pedal Assitance and Throttle
You can engage an e-bike motor in one of two ways; a throttle or pedal assistance system (PAS).
PAS requires you to pedal to activate the motor, which then delivers power based on the selected assistance level. In contrast, a throttle (thumb or grip twist) engages the motor without pedaling.
Most electric bikes made by non-US brands don't have throttles, as they are illegal in the EU and the UK.
Read our detailed guide on throttle vs. pedal assist ebike modes to learn more about the differences.
Class 1
Class 1 electric bikes are the most common. They only have PAS, so you must pedal to activate the motor, and they are limited to a 20 mph max speed.
Class 1 electric bikes cannot have a throttle and aren't subject to restrictions, meaning you can ride them in the same places as traditional bicycles.
Class 1 ebikes are ideal for most urban riding, as the slightly lower max speeds and power output aren't relevant. In addition, these ebikes are usually lighter and have more range. But, of course, you don't get the fully-electric mode without the throttle.
Class 2
Class 2 electric bikes are the same as Class 1, only with a throttle and PAS. The throttle also has a 20 mph max speed.
In most states, Class 1 and 2 ebikes are subject to the same restrictions, but some states have slightly stricter laws for throttle-powered models.
A throttle allows you to start quickly and easily from a complete stop. In addition, you can sit back and relax without turning your legs at all.
The downside of using a throttle is they are heavy on the battery's power. In addition, there are very few mid-drive e-bikes with throttles, so your choices are limited to hub-drive models.
Class 3
The fastest category of road-legal e-bikes is Class 3. These bikes have PAS and the option for a throttle. They have a 28 mph max speed from PAS and 20 mph from the throttle.
The higher power means Class 3 e-bikes are subject to the most restrictions. For example, some states require riders to wear helmets, ban use by minors, or restrict them in certain areas like bike lanes or public parks.
Class 3 electric bikes are the fastest and most powerful on the market, ideal for riders who value speed. However, they're often heavier because they need larger motors and batteries.
Types of Electric Bikes to Consider
---
Over the past two decades, electric motors have infiltrated each discipline. Today, you can find an electric version of every design. Popular types of electric bikes include city/commuter, fat tire, folding, mountain, cruiser, cargo, road, and gravel.
A crucial step in learning how to buy an electric bike is distinguishing between the different types and their characteristics.
City/Commuter
The city electric bike makes up almost half of global e-bike sales, with dozens of brands specializing almost exclusively in this style. Prices are predominantly in the $1,000 to $4,000 range. Rad Power Bikes' RadCity 5 Plus is a good example.
These e-bikes are typically comfortable, with a relaxed geometry, moderately powerful electronics, components for carrying cargo and navigating the city safely, and mid-sized tires. Their design makes them ideal for short to medium journeys.
Unfortunately, most city e-bikes aren't suitable for long-distance rides, aren't capable on off-road terrain, and are often heavy and slow handling.
Fat Tire
Fat tire e-bikes are another hugely popular electric bicycle type, sporting 3.8 to 5″ tires. These can be in the style of urban models, such as the RadRover 6 Plus, folding e-bikes like the Aventon Sinch, or hunting/mountain bikes like the QuietKat Jeep.
Fat bikes work well with motors because they're slow and heavy without them, so the extra power allows you to get the most out of the off-road capability. In addition, they can ride on any surface you encounter.
Fat tires are also popular because they're comfortable and they provide lots of grip in wet weather. However, they are often cumbersome and have poor range due to inefficient tires and high weight.
Mountain
Mountain bikes are one of the best electric bicycle types as they open up the mountain to those with limited fitness. They allow you to get to the top of a run with minimal effort, so you can stay fresh for longer and get more out of your days on the trail.
You can find all kinds of hardtail and full-suspension electric bikes. Because the best electric mountain bikes are mostly specialized performance machines, they cost more than the average urban or fat tire model.
Prices run from $3,000 to $15,000 for the most advanced full-suspension models like the Santa Cruz Heckler, so they aren't accessible to most budgets.
Road/Gravel
The electric road and gravel categories are also performance-based. Again, most models are expensive, ranging from $3,000 to $12,000, limiting their appeal to the average person.
By using a bike like this, riders can go farther and longer than ever before, opening up new routes and adventures. The best models weigh and handle similarly to traditional e-bikes by using advanced electronics, materials, and designs.
Read our guides on the best electric road bikes and best electric gravel bikes to find out what the top contenders are.
Cargo
Adding e-bike systems to cargo bikes has drastically increased their capabilities and appeal.
With the assistance and range, riders can carry more weight, go faster, and go farther, acting as a possible substitute for a car. However, the extra long frame and high average weight make them poor for recreational riding.
These types of electric bikes vary in where they load, how much they support, and how they carry the cargo. Most of the best electric cargo bikes cost between $2,500 and $8,000 and can typically carry around 400+ lb of weight.
Cruiser
Best electric cruiser bikes are popular for their relaxed ride quality and unbeatable comfort. The laid-back geometry and plush touchpoints make them the perfect candidates for some extra electrical assistance.
Like urban e-bikes, e-cruisers are one of the more affordable categories and often perform well for commuting but are usually heavy and slow. Prices typically range from $1,500 to $5,000.
Folding
Folding e-bikes are one of the best types of electric bikes for urban dwellers with limited storage space at home or commuters who need to take public transit as part of their commute.
The limitations to these bikes are lower power and range and less comfort.
You can find huge diversity in this category, from heavy folding fat bikes like the Lectric XP 3.0 to lightweight models like the Brompton H6L. Prices range from under $1,000 to around $4,000.
Used Electric Bikes
If you're on a tight budget, you can also consider buying a used electric bike from The Pro's Closet or checking out eBay, Craigslist, or Facebook Market place for some affordable deals.
If you find an ebike that's in good condition and doesn't have too many miles under its belt, you can save significantly and still get a high-quality ebike that could serve you well for years to come.
What to Look for in an Electric Bike? Motor, Battery, Range…
---
Knowing what to look for in an e-bike is no simple task, even for seasoned cyclists. The complexity of the electronics and their interactions with design, geometry, and other componentry, makes it challenging to state exactly how a bike will perform for any individual.
That said, you can narrow your search and get a clear idea of the type of e-bike you want with an understanding of the basics of e-bike components. So firstly, let's find out how to choose an electric bike motor.
Motor Types, Ratings, and Sensors
There are two broad motor categories—hub-drive and mid-drive—each with distinct advantages and disadvantages. The hub motor vs. mid-drive motor debate is typically resolved by considering the budget, as most premium e-bikes have mid-drives, whereas more affordable models and some lightweight electric road bikes use hub motors.
Hub-drive systems use a motorized wheel hub in the front or rear wheel. The motor drives the wheel independently of the drivetrain.
This design means the rider doesn't need to worry about changing gears, and throttles are widely compatible. In addition, hub motors are the cheapest kind, and they provide decent power, making them a common sight on the best electric bikes under $2,000.
Their drawbacks include poor efficiency, limited torque, poorer traction, uneven weight distribution, and a clunkier ride feel.
Mid-drives are placed at the bottom bracket and drive the wheel via the drivetrain, resulting in a more natural ride quality but a greater reliance on effective gearing technique from the rider.
These motors produce more torque at lower power ratings, are efficient, durable, and have minimal impact on handling. The problem is they are more expensive, and most are incompatible with a throttle.
Watts (W) and torque (Nm) are the two ratings provided for motors. These offer insight into an e-bike's total power, capability, and how it will feel to ride.
There are two wattage ratings used by manufacturers; peak and nominal. The peak power is the max output a motor can reach momentarily under a high load, such as when you start up a steep hill.
Nominal power is the max a motor can sustain continuously. Unfortunately, these ratings are not standardized, so their definition varies between manufacturers.
Higher torque is better for tackling steep gradients and hauling heavy cargo loads. Additionally, you can get up to the max speed faster. The downside of high torque is a jerky feeling when you push on the pedals.
How to Choose an E-Bike Battery: Capacity and Range
Understanding the basics of electric bike range and battery capacity is key to learning how to choose an electric bicycle. There are three ratings you'll see associated with batteries:
Amp-hours (Ah) – Measurement of a battery's capacity as the number of hours it can sustain a specified current.
Voltage (V) – Measures the force that drives the flow of the electric current from the battery to the motor.
Watt-hours (Wh) – Measures the total energy or power stored.
Battery capacity and range are only loosely correlated. For example, because mid-drive motors are more efficient, they get more range than hub motors from an equivalent battery. Likewise, motors with lower voltage and power will get more range as they aren't as energy-demanding.
It's also important to consider the characteristics of your rides, such as the average length and elevation gain of your journeys, the level of assistance you like to use, the temperature, and your weight.
For example, if you do flat rides of 20 or 25 miles and you're a 180-lb rider, you can choose almost any electric bike battery on the market. In contrast, a 250-lb rider who likes to use high assistance on hilly terrain and ride for 40 miles at a time will need a much larger battery capacity and have a limited choice as a result.
Manufacturer-stated maximum or average ranges aren't reliable, as they usually base it off a rider of around 170 lbs riding on flat terrain in ideal conditions. We recommend considering information from expert reviews, owner reviews, and manufacturer ratings to get a clearer idea of the average range.
How Much Do Electric Bikes Weigh?
The weight of the bike is another important consideration to make when it comes to the range.
Most electric bikes weigh between 35 and 80 lbs, although lightweight road or folding ebikes can weigh less, and heavy-duty cargo or moped-style e-bikes can weigh more.
Electric bikes weigh more due to the extra components and more robust frame designs required to support the additional weight and power.
Accessory Components
If you're buying an ebike as a means of transportation, to replace a car for short journeys, or run errands, there are a few components and accessories you may want to consider.
Firstly, a set of lights powered by the bike's battery are invaluable. You never have to remember to recharge them, they turn on when you turn on the e-bike system, and many have brake light activation.
A front or rear pannier rack is another valuable component to look out for if you plan to haul work equipment or groceries on your bike.
Fenders are another non-negotiable for someone who travels by bike as they block mud and dirt covering your clothes if you get caught in a shower or have to travel in wet conditions.
Finally, look out for extra security features that make it safer to lock your bike outside with a best electric bike lock, such as a rear wheel lock, tamper-detection alarm, or battery lock.
How Much Are Electric Bikes and How Much Should I Spend?
---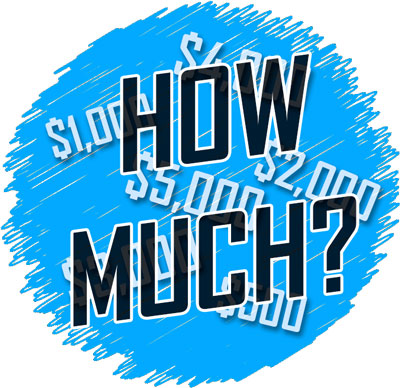 Buying an ebike is a big deal for most people as they are significantly more expensive than traditional bikes. The cost of electric bikes ranges anywhere from $500 to $15,000.
The emergence of many direct-to-consumer brands, the improvement of technology, and healthy competition mean ebikes are more affordable than ever.
Most people don't want or need a high-performance machine that costs several thousand dollars, but mountain, gravel, and road riders need to spend more, as these specialist machines don't come cheap.
If you're wondering how much to spend, the old saying, "you get what you pay for," is worth remembering.
As the prices increase, the level of components, materials, and overall quality also improve, leading to longer lifespans and fewer issues. On the other hand, cheaper e-bikes usually experience more electrical problems, and the lower-end components wear faster.
If you want an electric bike for commuting 15 to 20 miles per day across the city, you don't need to spend as much as someone who commutes 40 miles per day over mixed-terrain and rides for leisure on the weekend.
Thankfully, using an e-bike as a substitute for car journeys or public transport will quickly save you money on parking and gas.
What to Expect in Each Price Range:
Ebikes Under $500: Extremely cheap ebikes, most of which are suitable for short trips only. They are a good choice if you want to check if ebikes are the right choice for you before spending more money.
Ebikes Under $1,000: Budget e-bikes for light city riding. Minimal power and range, cheap components, and limited functionality. All bikes have hub motors at this price.
$1,000-$2,500: Entry-level models with entry-level components and more versatility, power, and range for specific jobs. Lots of direct-to-consumer options from reliable manufacturers. Select mid-drive models are available in this range.
$2,500-$4,000: Higher-end direct-to-consumer models and e-bikes from big-name brands. These bikes use more durable brand-name components; most have mid-drive motors and additional features. You can find entry-level electric road and mountain bikes at this price.
$4,000-$7,000: Top-end urban and cargo models and mid-range road, gravel, and mountain e-bikes. Premium electronics from Bosch, Shimano, Fazua, and Mahle, brand-name components, and lightweight builds.
Over $7,000: High-performance, specialized machines for hunting, road riding, and mountain biking. Premium components in every area and carbon fiber frames are common.
What Are the Best Electric Bike Brands?
---
The best electric bike brands aren't necessarily the big-name brands that most of us are familiar with, such as Trek, Cannondale, and Specialized.
Many popular ebike brands have emerged over the past decade, dedicated solely to electric models, and offering affordable pricing, thanks to direct-to-consumer selling.
In our opinion, the best electric bike brands have a balance of quality and affordability, along with good customer service and warranties. Now, let's look at some shared traits of the top brands.
Reliable, well-made bikes: The e-bikes are built to last and perform well, using the best quality components for the price range and good manufacturing processes. In addition, rigorous testing and quality control ensure that the bikes are ready for sale and safe to ride.
Good selection: Top brands offer a range of bikes to suit different needs and preferences, including options for different riding styles, terrains, and budgets.
Competitive pricing: The best electric bike brands have competitive prices relative to bikes with similar specs from other companies.
Innovative features and technology: Up-to-date technology and unique features enhance the owner's experience and make the bike more practical and user-friendly.
Good customer service: Responsive and helpful customer service that helps with any questions or issues that may arise with your e-bike. Problems are addressed quickly and to your satisfaction.

Fair warranty: Fair warranty covering defects and non-use-related issues that may arise with the bike gives you peace of mind and helps to build trust in the brand.
Popular E-Bike Brands in the USA
How to Buy an Electric Bike: Additional Considerations
---
Buying and owning an e-bike requires extra care and attention compared to a traditional bike. For example, assembly, tuning, and maintenance are more complex, repair of electric components requires e-bike expertise, and warranty and returns are different.
Assembly
If possible, we recommend buying an ebike that is assembled and tuned by a professional, be it online or in a shop.
Many online retailers offer this service as an add-on, while bike shops will include it as part of the purchase. However, some direct-to-consumer companies do not provide a full assembly service and leave it to the consumer to finish or to take to a professional upon delivery.
Maintenance and Repair
All electric bikes require regular servicing to fine-tune, adjust, or correct problems, which we wrote about in our electric bike repair and maintenance guide. It is a good idea to get a local bike shop to look over it from time to time, but there are many things you can do yourself.
Having basic maintenance knowledge will save you a lot of money and time in the long run. For example, you can keep your chain clean and oiled with a lubricant to prolong its life and enable you to change gears smoothly.
Ideally, maintain your e-bike battery level between 20 and 80% to extend its lifespan. Likewise, store the bike in a place that isn't too cold or damp. You should also keep your tires at the correct pressure and check them every time you go out for a ride to help prevent punctures and unnecessary wear of your rims and tires.
It's also very important to keep your bike clean. Wash off mud and dirt that may damage the paintwork and get stuck in your chain or gears (off-road riders should do this after most rides). Some things, like your brakes and chain, will need to be replaced periodically, so keep an eye on their wear and movement.
Return Policy
There's a big difference between returning a bike to your local shop and sending it back to an online retailer. Shipping damage, costs, time, dealing with customer service, and refund processing delays aren't an issue with returning a bike bought in-store.
Always check the return policy before placing an order online or in a shop. Some online retailers will charge you to cancel an order before the warehouse has even processed it.
The main advantage of buying in a shop is having the chance to test-ride the e-bike and have it assembled and tuned by a professional before you ride.
Cost of shipping – Almost all online retailers and direct-to-consumer brands offer free bike shipping and a test-ride period of one week to 30 days. However, if you decide that you don't want the bike, you usually have to pay a re-stock or return shipping fee (~$100).
Time – Returns and processing of refunds can take several weeks, depending on the company and delivery service used.
Damaged on arrival – There's a non-trivial probability that an e-bike you purchase online will be damaged during transit or shipped with a defect or missing component. Contact customer service immediately to notify them and organize a replacement or repair if this occurs.
Customer service – Direct-to-consumer sellers do not have the best reputation for customer service, so choose wisely when making a big investment like an e-bike, and be prepared to deal with slow or unhelpful customer service teams.
Where to Buy an Electric Bike?
---
You have several choices to pick from when deciding where to buy an electric bike. Examples include your local electric bike dealer, retail department stores, online retailers, or second-hand on online marketplaces.
Local Bike Shops
Your local bike shop (LBS) is an excellent place to get advice on buying, test-ride different types, and purchase an e-bike. They also have a range of accessories and should know how to fix the bike when things go wrong.
When buying an ebike from a bike shop, you also don't have to worry about assembly. In addition, developing a relationship with an LBS will help when you need maintenance or repairs. That said, bike shops are usually more expensive than online, and many brands only sell direct-to-consumer from their website.
Online Retailers and Direct-to-Consumer Brands
If you've done your research, online retailers and direct-to-consumer brands offer the best selection and most competitive prices. You can find electric bikes from every brand, easily compare models, reference customer reviews, and find geometry and sizing charts.
Brands like Lectric and Ride1UP don't sell their products in traditional bike shops, so your only option is to buy online. However, some of these brands have test-ride centers scattered across the country. Thankfully, they also offer one or two weeks or even 30 days as test-ride periods. In addition, direct-to-consumer brands usually sell model-specific components and accessories that are guaranteed compatible and easy to install.
Online retailers like Jenson USA and REI offer extensive e-bike selections, mainly consisting of big-name brands or in-house brands like Co-op Cycles.
The downsides of buying an e-bike online are the assembly and the cost of returns if you don't like the bike or it doesn't fit.
| | |
| --- | --- |
| Popular Online Retailers | Direct-to-Consumer Brands |